Her husband thought she was stealing, but discovered something else entirely.
You can get Aleteia inspiration and news in your inbox. Our specially curated newsletter is sent each morning. The best part? It's free.
Sign up here
St. Elizabeth of Hungary grew up in the 13th century and was the daughter of King Andrew II. She was devoted to the Christian faith at an early age and had a special place in her heart for the poor. Unfortunately, her charitable heart was often misunderstood by her family and it almost cost her everything.
Elizabeth was married at the age of 14 to Ludwig IV of Thuringia, and while he was away at the Diet of Cremona in Italy, she tended the affairs of the kingdom. Elizabeth took the opportunity to serve the people.
According to various accounts, she "distributed alms in all parts of the territory of her husband, giving even state robes and ornaments to the poor. In order to care personally for the unfortunate she built below the Wartburg a hospital with 28 beds and visited the inmates daily to attend to their wants; at the same time she aided 900 poor daily."
One day when Ludwig was back and out with a hunting party, they returned to the castle to find Elizabeth carrying a mysterious handful underneath her cloak. Members of the hunting party immediately suspected Elizabeth was stealing something from the king and her husband asked to see what she carried. At the time Elizabeth was carrying an armful of food to give to the poor, but when she opened her cloak a bouquet of magnificent red and white roses fell from her hands.
The story symbolizes the beauty of her sweet-smelling charity. As Pope Benedict XVI said about her, "in St. Elizabeth we see how faith and friendship with Christ create a sense of justice, of the equality of all, of the rights of others and how they create love, charity. And from this charity is born hope too, the certainty that we are loved by Christ and that the love of Christ awaits us thereby rendering us capable of imitating Christ and of seeing Christ in others. St. Elizabeth invites us to rediscover Christ, to love him and to have faith; and thereby to find true justice and love, as well as the joy that one day we shall be immersed in divine love, in the joy of eternity with God."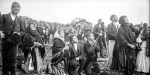 Read more:
From Fatima to the Eucharist: The science of miracles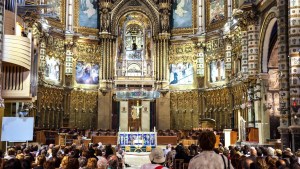 Read more:
This grieving girl witnessed her father travel from purgatory to heaven