Even introverts, though they may need more recovery time, need social interactions.
Need an idea for Lenten almsgiving?
Help us spread faith on the internet. Would you consider donating just $10, so we can continue creating free, uplifting content?
Make a Lenten donation here
This morning while I drank my coffee, I had a 30-minute phone conversation with a friend. It was a pretty unusual way to start my day — normally the mornings feature varying levels of hysteria and missing shoes. But this morning things ran more smoothly than normal and I had time for coffee and conversation.
After I hung up, I finished getting my 5-year-old ready for preschool and headed out the door. I rolled the windows down and we sang a silly song about frogs on a log as I drove him to school, feeling surprisingly buoyant. The feeling lasted through coming home and making eggs for the 18-month-old while we danced to Bob Marley.
Then I did my usual routine of setting the toddler up with some toys and retreating to my laptop to work for a while, and all that unexpected happiness crashed into a bleak emptiness.
Aha! I thought. I know where these feelings are coming from. And, coincidentally, I have just the New York Times article to explain it: "Happiness Is Other People."
Study after study shows that good social relationships are the strongest, most consistent predictor there is of a happy life, even going so far as to call them a "necessary condition for happiness," meaning that humans can't actually be happy without them. This is a finding that cuts across race, age, gender, income and social class so overwhelmingly that it dwarfs any other factor …

What's more, neglecting our social relationships is actually shockingly dangerous to our health. Research shows that a lack of social connection carries with it a risk of premature death comparable to that of smoking, and is roughly twice as dangerous to our health as obesity. The most significant thing we can do for our well-being is not to "find ourselves" or "go within." It's to invest as much time and effort as we can into nurturing the relationships we have with the people in our lives.
Because I'm a big dork, most of my social interaction happens at MAFA, our taekwondo gym. For various reasons I haven't been there much lately, neglecting both my physical and social health. And even though I try to have coffee with friends at least every other week, that's gotten lost in the shuffle of busy schedules as well, so my social life has taken a double whammy.
It's no surprise that a brief phone call elevated my mood from the low-level bleakness that's been a default for the past few weeks. What is surprising is that the surprising buoyancy I experienced wasn't actually a rush of happiness or euphoria — it was a rush of normalcy, a sudden and jarring (and lamentably short-lived) switch back into my normal emotional state.
It wasn't until I got back home and retreated to the desk that I realized how low I've been feeling. It's not depression — I have enough experience with that to see it a mile away. It's just the isolation blues, coupled with a lack of endorphins. And I could probably survive this way for a while … but I definitely don't want to.
You might be tempted to dismiss this as an extrovert problem, but it's not. Both introverts and extroverts need social interaction to maintain a healthy mental and emotional state. Introverts might need more alone time to recover from the exertion of social interaction, but that doesn't mean they don't need the interaction itself. They do. We all do.
So don't cross off coffee dates or lunches with friends when you're trying to declutter your schedule — it's likely to do more harm than good. And if you'll excuse me, I have some coffee dates and sparring matches of my own to make up for.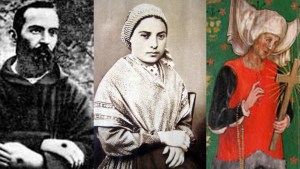 Read more:
How to be an introvert and still change the world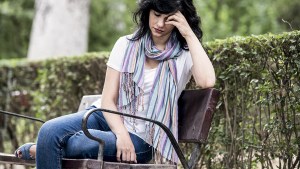 Read more:
How to battle the loneliness epidemic