"Thank God ahead of time."
Need an idea for Lenten almsgiving?
Help us spread faith on the internet. Would you consider donating just $10, so we can continue creating free, uplifting content?
Make a Lenten donation here
One of the easiest (and also most difficult) aspects of life is being thankful; not only for the good, but also for the bad, seeing God's providential hand in all things.
The saints have all recognized the need for gratitude. Many of them had profound advice that can encourage us in our daily struggle to be thankful.
Here are seven quotes from different saints that can inspire us and remind us of the need to be thankful.
"Thank God ahead of time." – Blessed Solanus Casey"The best way to show my gratitude is to accept everything, even my problems, with joy." – St. Teresa of Calcutta"Remember the past with gratitude. Live the present with enthusiasm. Look forward to the future with confidence." – St. John Paul II"Get used to lifting your heart to God, in acts of thanksgiving, many times a day. Because he gives you this and that. Because you have been despised. Because you haven't what you need or because you have. Because he made his Mother so beautiful, his Mother who is also your Mother. Because he created the sun and the moon and this animal and that plant. Because he made that man eloquent and you he left tongue-tied … Thank him for everything, because everything is good." – St. Josemaria Escriva"In all created things discern the providence and wisdom of God, and in all things give Him thanks." – St. Teresa of Avila"Jesus does not demand great action from us but simply surrender and gratitude." – St. Therese of Lisieux"The secret of happiness is to live moment by moment and to thank God for what He is sending us every day in His goodness." – St. Gianna Beretta Molla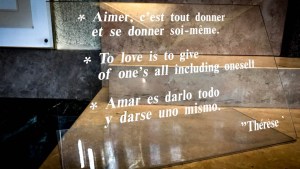 Read more:
10 Quotes from the Little Flower that will lift up your weary soul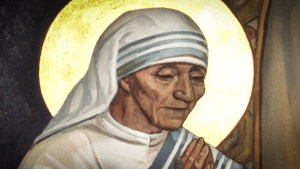 Read more:
5 Enduring quotes from St. Teresa of Calcutta