Says we should look within ourselves and discover what concept of God we have deep down
So often, our concept of God is terribly erroneous, and this makes us unable to have a real relationship with him — or even with ourselves and our neighbor.
This was the theme that Pope Francis took up on Sunday before praying the midday Angelus with those gathered in St. Peter's Square.
The parable of the day's Gospel, about the talents, shows us "how important it is to have a true concept of God," the pope said. "We shouldn't think that he is [like] a bad boss, someone who is demanding and severe and eager to punish us."
Francis said that if we have this idea somehow deep in us, "our life can't be fruitful, because we will live in fear and it will not bring us to anything constructive."
Fear, he said, "paralyzes us," causing us to destroy ourselves.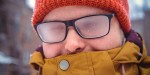 Read more:
Don't minimize your tiny crosses and small annoyances — God doesn't


"We are called to reflect in order to discover what our true idea of God is," the pope suggested, noting that already in the Old Testament, he reveled himself as "gracious and merciful, slow to anger and abounding in love and fidelity" (Exodus 34:6).
"And Jesus," the Holy Father continued, "has always shown us that God is not a severe and intolerant boss, but rather a father full of love, of tenderness, a father full of goodness. And therefore, we can and we should have an immense confidence in him."
Read more:
Yes, you can trust the Church