Tells traffic police that mercy and force can go together
Pope Francis received the leaders and staff of the Central Directorate of Road and Railway Police in an audience Monday, according to a report from the Holy See. The pope asked them to show mercy, which does not mean "renouncing the use of force."
Many users of public transportation and roads do not realize the serious consequences of their lack of attention, including those who use their cell phones while at the wheel, lamented the pontiff. This contempt for the rules, he said, is due to a lifestyle based on a form of competitiveness that makes other people be perceived as "obstacles or adversaries."
In this context, it is important to be able to employ "a use of force that never degenerates into violence," both in control and in repression, said Pope Francis.
He suggested, however, that police officers incorporate a "merciful attitude" in the performance of their duties. Mercy is not "a weakness, nor does it require the renunciation of the use of force," the pope said. Rather, it means not reducing the culprit to the offense he has committed.
This involves making an effort to understand the needs and reasons of the people the police encounter. Pope Francis asked them to be merciful in "the innumerable situations of weakness and suffering" that they face daily.
The pope also lamented that their profession is not sufficiently appreciated. However, he said, it is a very valuable mission, which must be accomplished with honor and a profound sense of duty in the service of humanity.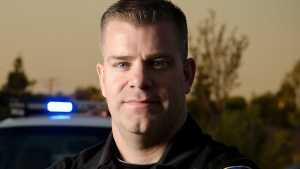 Read more:
'I thirst': A reflection from a Catholic cop