A red sweater on a rack started it off, and even J. K. Rowling and James Cordon joined in.
Need an idea for Lenten almsgiving?
Help us spread faith on the internet. Would you consider donating just $10, so we can continue creating free, uplifting content?
Make a Lenten donation here
With the holiday season just around the corner, we're all pretty busy thinking of feeding our friends and family, and crossing off those endless to-do lists. While "'tis the season to be jolly," for some it can be a difficult time, triggering memories and emotions of loved ones we've lost. This was recently the case for Rachael Prior, who tweeted how a simple piece of clothing brought memories of her father flooding back.
While shopping with her family, Prior spotted a red sweater and explained to the BBC: "It was the sort of thing my late father would love. I'd have picked it for him and I could imagine his face in that moment." Although Prior's father, Lynton, died 10 years ago, in that split second she felt overcome with grief. And these emotions are understandable; 0ur loved ones are never really far from our thoughts, no matter how long it's been.
Prior, visibly moved by her grief, took to Twitter to share what had happened, posting: "Nowhere and no time do I miss my dad more actually than in the men's department of M&S [a major British retailer] at Christmas." And the seemingly banal message obviously struck a cord with other Twitter users who also shared stories of their loss.
One user, Briana Chernak, posted a picture of her "I love you" tattoo. These three simple, but most powerful words, were the last thing her father said to her and are written in his actual handwriting. As Chernak says, "I carry his love every day."
It'll be five years in December. The last thing he ever said to me and in his handwriting. I carry his love everyday ❤️ pic.twitter.com/PaQNT0WVUL

— Let It Bri (@realslimchicken) November 11, 2017
Other users shared similar experiences of ways in which they feel connected to loved ones who've passed, with Prior taking the time to respond to a lot of the tweets, explaining: "It felt cathartic to use Twitter but I didn't think for one minute my innocuous tweet would catch on. It's been bizarre."
People are sharing their grief triggers, whether a perfume bottle, a silver tankard, or a grandma's cherished nativity set (with a broken baby Jesus), with personalities such as J. K. Rowling and James Cordon joining in. The host of The Late Show says of the thread: "It will warm your heart. Beautiful."
And it is just that… a beautiful collective expression of how love is never forgotten. Not only does it offer proof that grieving really has no time limit, it also demonstrates how we should hold on to these feelings and cherish them.
So when we sit down to our Thanksgiving meal, take time to give thanks for those loved ones who are no longer with us, and remember that without them we would not be the person we are today. And if you can add a long-lost grandma's favorite recipe to the menu, you'll know she's with you in spirit — and probably delighted you cooked it so well!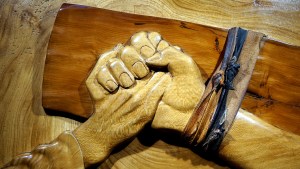 Read more:
Is sharing your grief with others really TMI?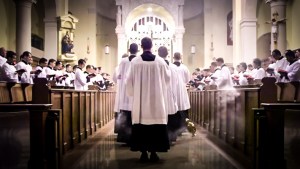 Read more:
Spring Requiems: New Catholic music for mourning