Our brains haven't adapted to managing money, so we have to make an effort to learn how.
I hate everything about money — counting it, budgeting it, spending it. In fact, the only thing I hate worse than having to deal with money is not having money to deal with. So I try and deal with it.
But the truth is, I'm not very good at analyzing financial options and decisions that I'm unfamiliar with. I know that spending $25 on a grass-fed tenderloin that will feed one person for dinner is a waste of my money when I can buy two chuck roasts and feed the whole family for a week. Those are the calculations I've learned to make as our family has grown, and I'm fairly comfortable with them. But if you ask me to weigh interest rates and potential returns on an investment, I will almost certainly stare at you with my jaw hanging open. I don't know how to process those decisions, which is something I've been ashamed of for years. Adults are supposed to be able to do that kind of stuff, right?
Actually, no. A recent study sponsored by Northwestern Mutual attached electrodes to the heads of volunteers and found that financial decisions involve considerable brain stress. In fact, no one is just "able" to do that kind of stuff — even Jon Byman, a financial planning writer, found that his brainwaves were just as stressed as everyone else's. He explains that the reason our brains struggle to process financial decisions is because we're still adapting to our new evolutionary surroundings.
Neuroscientist Sam Barnett says the reason finances stress our brains is because they weren't designed to be good with money. "The brain is a remarkable organ," says Barnett. It's designed to adapt to new situations. "We survived not because we were faster and stronger than animals, but because we could adapt," he says. "But in order to do that, we actually have to put effort into it." And learning about finances takes a lot of effort, he says, because we're still adapting. "We didn't come born with the ability to process a financial decision. That's not something that our ancestors had to be doing thousands of years ago," Barnett says.
This makes a lot of sense and is incredibly reassuring. I'm not hopelessly incapable of financial planning — I just haven't made the effort to learn how to do it. And it requires a lot of effort.
But the study also found that working with someone else, like a financial planner, both reduces brain stress and increases concentration. It also significantly improves our ability to recognize and understand crucial concepts.
So if you struggle with financial planning as well, don't be ashamed! You're not broken or immature, you just haven't taught your brain to adapt yet. And you'll be much more successful in doing that if you seek out a financial planner to help you learn.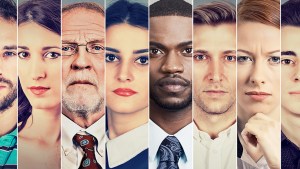 Read more:
Your face might give away how much money you make