The young Polish priest openly defied the communist regime and never backed down.
Need an idea for Lenten almsgiving?
Help us spread faith on the internet. Would you consider donating just $10, so we can continue creating free, uplifting content?
Make a Lenten donation here
Young people tend to embrace rebellious activity. While not always good, that can sometimes be a positive attribute. Such was the case for Father Jerzy Popiełuszko, a Polish priest who never fell in line with the communist regime that controlled his beloved homeland.
Born to a simple farm family in 1947, Popiełuszko never experienced a free Poland. After World War II the country was under communist rule and Polish Catholics suffered greatly, not being able to practice their religion with full freedom. They were always being watched and continually warned never to meddle in politics.
After fulfilling his required service in the military (meant to root out any desire for the priesthood), Popiełuszko was even more resolved to bring Christ's peace to the people of Poland. He was ordained in 1972 at age 25 and was as rebellious as ever. He wasn't going to maintain the status quo.
Popiełuszko joined the growing Solidarność (Solidarity) group of workers fighting for their rights and began his own version of peaceful defiance. He spoke out loudly against the oppressive regime and his homilies were broadcast on Radio Free Europe. One of the most popular forms of resistance he led was the celebration of "Freedom Masses" or "Masses for the Homeland," celebrated on the last Sunday of the month. The Masses attracted thousands of people each month and were a growing thorn in the side of the communist government.
His sermons were inspiring, but he always stressed non-violent resistance and the right of every person to fight for their rights in a peaceful manner.
It is not enough for a Christian to condemn evil, cowardice, lies, and use of force, hatred, and oppression. He must at all times be a witness to and defender of justice, goodness, truth, freedom, and love. He must never tire of claiming these values as a right both for himself and others.
He especially called people to witness to the truth and dignity they deserve, challenging them to stand fast even in the face of death.
It seems to me that in the history of the Church, in the history of Christianity, there are many examples showing to what extent you have to defend the Truth. You have to defend it to the end. Jesus Christ sacrificed His life in order to announce his Divine Truth. Likewise, the apostles sacrificed their lives. Therefore the role of the priest is to proclaim the Truth and suffer for the Truth … If necessary, even to die for the truth.
This final sacrifice he himself made, as the communist regime couldn't take him any more and finally captured him. The secret police beat him to death on October 19, 1984.
The Catholic Church beatified him on June 6, 2010, and declared him a martyr. Pope Benedict XVI spoke highly of him and his sacrifice for the sake of freedom.
He exercised his generous and courageous ministry beside all those who were working for freedom, for the defence of life and for its dignity. His work at the service of goodness and truth was a sign of contradiction for the regime governing Poland at the time. Love of the Heart of Christ led him to give his life and his witness was the seed of a new springtime in the Church and in society.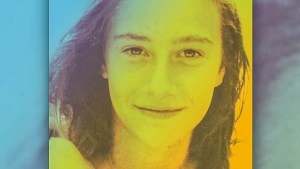 Read more:
Meet Chiara Badano, an average teenager who loved to play tennis and listen to pop music
Read more:
"Computer geek" takes one more step toward sainthood