The discovery is linked to Peter of Iberia, a Georgian prince who made a pilgrimage to the Holy Land in the 5th century.
During the excavation of the ancient city of Ashdod-Yam in present day Ashdod, Israel, archaeologists uncovered an elaborate Christian mosaic, which was once the floor of a 1,500-year old church.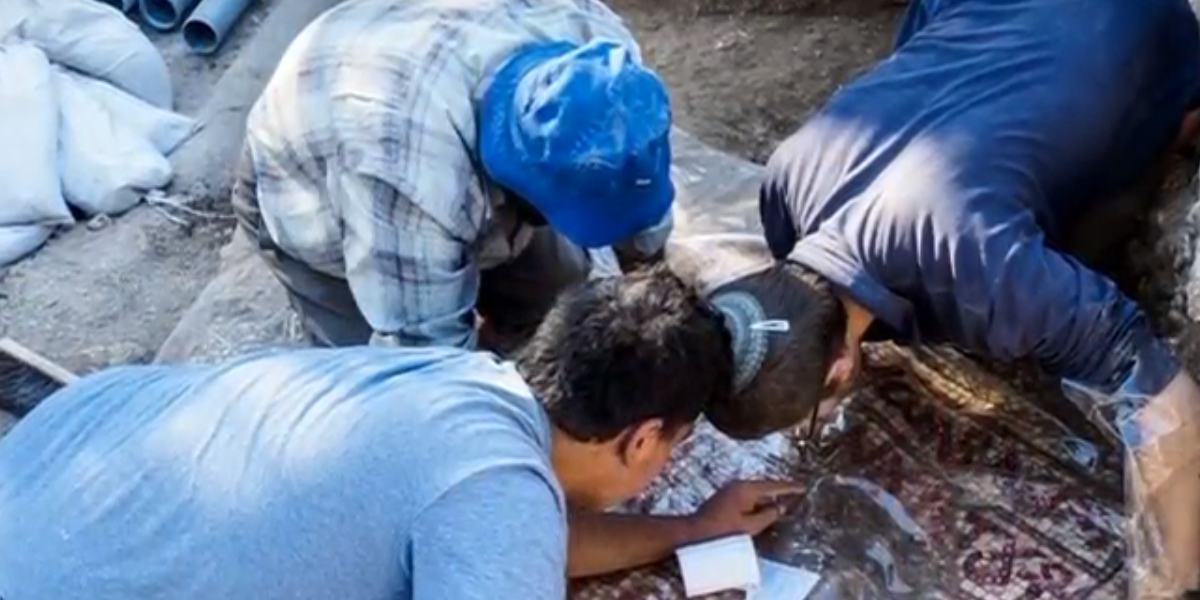 According to a report in The Times of Israel, the inscription on the mosaic mentions the date of 292, and is the earliest known use of the Georgian calendar in the world – including in Georgia.
The Hebrew University of Jerusalem's Dr. Leah Di Segni said that the date on the mosaic corresponds to the year 539.
"This is the earliest appearance of the use of the Georgian 
calendar in the Land of Israel, many years before it was used in Georgia itself," said Di Segni.
The mosaic contains a four-line Greek commemoration inscription which reads: "[By the grace of God (or Christ)], this work was done from the foundation under Procopius, our most saintly and most holy bishop, in the month Dios of the 3rd indiction, year 292."
The large, colorful mosaic, according to the article in the Times of Israel, is believed by archaeologists working on the site to be connected to the Georgian philosopher-prince Peter the Iberian, who lived in Ashdod-Yam before his death, and founded the first Georgian monastery in Bethlehem. The connection is based on inscriptions found in 1953 at St. Theodore Georgian monastery, between Bethlehem and Jerusalem, which mention Peter the Iberian.
Until now, the Times reports, there hasn't been any solid evidence connecting Peter the Iberian to Ashdod-Yam.
"And now it seems that we have uncovered actual evidence of his influence on the Byzantine city of Ashdod-Yam," said the archaeologists.
Yana Tchekhanovets, in a scholarly article on Georgian Christians, "Early Georgian Pilgrimage to the Holy Land," writes that Peter, a Georgian royal prince from Iberia (Eastern Georgia), grew up in the Byzantine royal court in Constantinople. As a young man he decided to escape to the Holy Land, where he became a monk.
The city of Ashdod-Yam is cited many times in the Old Testament under the Greek name of Azotus. In 1 Maccabees 5:68 we read, "But Judas turned aside to Azotus in the land of the Philistines. Judas tore down their altars, and he burned the carved images of their gods with fire."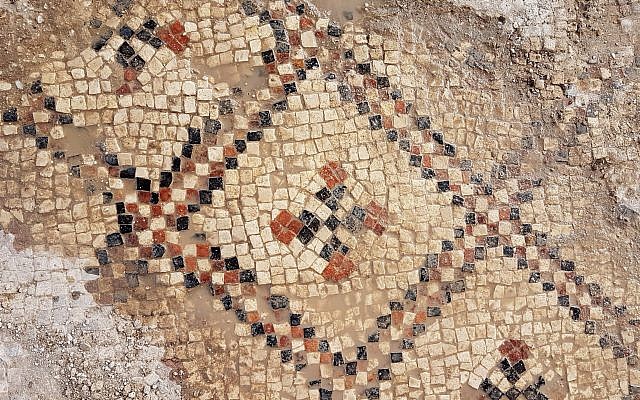 In the New Testament, the city is mentioned in the Acts of the Apostles, chapter 8: "Philip, however, appeared at Azotus and traveled about, preaching the gospel in all the towns until he reached Caesarea."