Practice it daily for maximum benefit.
Studies in psychology have shown that the practice of gratitude provides a multitude of benefits for the body, mind, and spirit, as well as for our relationships with others and with God. Fr. Pascal Ide, a priest in the Emmanuel Community, doctor of medicine, philosophy, and theology, explores this concept in his latest book, The Power of Gratitude: Towards True Joy (Puissance de la gratitude: vers la vraie joie).
Gratitude is generally defined as the appropriate response to a good deed. Fr. Pascal Ide goes further, distinguishing three successive phases of gratitude. 1) The cognitive phase: recognizing a free gift. 2) The affective phase: being emotionally moved. 3) The active phase: acting in response to the gift.
The 6 steps of gratitude
What does gratitude look like in practice? Fr. Pascal Ide proposes a 6-step process, which should be practiced daily for maximum benefit:
1. Recognize a gift you have received today
It could be a kind word, a service rendered, the beauty of a landscape, some tasty food, etc. Our society of overconsumption can make this recognition difficult. On one hand, it can lead us to focus on pleasure, without thinking of others, to thank them or share with them; on the other hand, the constant quest for greater pleasure can desensitize us to the many ordinary pleasures we experience each day. Be it with food, material objects, culture, or even in relationships, the law of overconsumption is "take, consume, discard."
The author invites us to pass from consumption to contemplation, to be fully present and attentive to others and to things. Several techniques can help, including visualization, mindfulness, or meditation. We must take time, for example, to chew our food and really taste it. We will be more aware if we eat without doing other things like watching TV or using our cell phones, so we can be attentive to our meal, and truly appreciate it. We can also take time at the end of the day to think back on the day and visualize the things we enjoyed.
2. Acknowledge the free nature of the gift
Recognizing a gift is not enough to bring forth gratitude; we must also acknowledge that it is freely given. Rebecca Shankland, researcher at the University of Grenoble, affirms in The Power of Gratitude (Les pouvoirs de la gratitude): "The more aware we are of the free nature of a gesture, the greater the feeling of gratitude." In response to an act of generosity, some people feel joy; others, discomfort associated with a debt towards the giver; others, humiliation (for not being independent, for example); still others, mistrust ("If he's inviting me, he surely wants something from me!"). To experience true joy, we must acknowledge that certain gifts are free, requiring nothing in return. We must practice awareness in order to recognize a gift, and humility in order to receive it.
3. Consider the specific qualities of the gift
To truly recognize and delight in a gift, consider its benefits. Describe it, naming at least five concrete characteristics. See it with fresh eyes. The author describes his own practice of appreciating the beauty of St. Peter's Square: "In some 8000 visits over 13 years, my wonder has never waned. I even adopted a ritual. Instead of mechanically glancing over the landscape, I would lower my eyes before arriving at the Via della Conciliazione, [the road leading up to St. Peter's Square]. I then lifted my eyes slowly and absorbed every detail of what I saw, as if the basilica and its legendary dome were offering themselves to me for the first time."
4. Experience the peace, joy, and love that the description of the gift awakens in you
"There is something worse than having a perverse soul: it is to have a habituated soul," wrote the French poet Charles Peguy. Wonder does not necessarily dissipate with time, as long as we learn to give thanks. Consider the example of marriage: "If each partner took the time to notice all the care and effort offered each week by the other for the good of both, our perspective would change" (Hugues Dollie, Wives, Love Your Husbands (Femmes, aimez vos maris)).
5. Feel the desire to reciprocate rise within you
The desire to give in return — either to the person from whom we have received, or to another — seems to be an interior law of our being. It is at the foundation of altruistic behavior. "Gratitude," writes Rebecca Shankland, "goes further than simply reciprocating the gesture. It generates a pleasant emotion that makes us want to help others, even people who have not given us anything and whom we may never see again." This is the natural effect of giving.
6. Decide to respond with a free gesture of love
Respond to a gift with pure gratitude, not seeking anything in return, but giving from the abundance of what you have received. The author describes this gift and response with the story of two friends at a restaurant in Philadelphia:
"Two friends go out to eat. When it comes time to pay the bill, the server announces that it has been settled by a couple who has just left. The friends are moved by this act of generosity and decide to do the same for patrons at another table. Lynn Willard, one of the servers, describes this cascading generosity with tears in her eyes: 'It continued for the next five hours,' she said. Not only were patrons paying for others, they showed no concern for cost and often added a generous tip!"
In response to God's generous gifts, we can offer thanksgiving, which Fr. Patrice Mekana describes as "a disposition of gratitude towards God, coming from the heart and expressed in words and actions. It is our expression of thanks towards God who gave us life, healed us, and saved us…"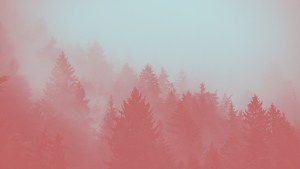 Read more:
Silent gratitude isn't very much use to anyone.
Read more:
How Gratitude Can Transform Your Life
This article was originally published in the French edition of Aleteia and has been translated and adapted here for English-speaking readers.