The yearly tradition became popular in the early 20th century.
Around this time of year, stores are full of Advent calendars. There is even a Star Wars Lego calendar that reveals a new Lego piece each day. What has now become a commercial necessity during the pre-Christmas season started out humbly in a printing shop in Germany.
In 1908 Gerhard Lang, who worked at a printing office in Germany, had an idea based on a tradition from his childhood. Lang's mother would make him an Advent calendar by attaching 24 little candies to a cardboard. He decided to design his own version and created colored pictures that were fixed to a cardboard. Historians generally credit Lang for producing the first printed Advent calendar.
This was soon followed by a calendar that had little doors to open every day in preparation for Christmas and the novelty became very popular in Germany. By the 1950s these calendars became more complex and held chocolates for each day of December. From there the yearly tradition spread throughout Europe and the United States and is now one of the most popular traditions, after the Christmas tree.
The reason why the"Advent" calendars start on December 1 and not when the liturgical season begins is because of the wide variation in dates when Advent begins. At first these calendars were re-used each year, and starting on December 1 made it possible to keep the calendar for future use. This eventually became an accepted standard and even though new calendars are made every year, the tradition of starting the calendar on December 1 has been maintained.
It is a simple way to prepare for the joyous day of Christmas and builds up the excitement when the day finally arrives.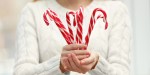 Read more:
Where did candy canes come from?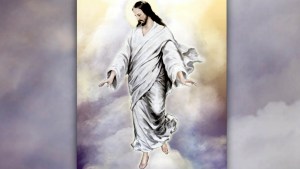 Read more:
What does the word "Advent" mean?