Francis gives tip as he marks the birthday of the cardinal who was John Paul II's secretary of state.
You can get Aleteia inspiration and news in your inbox. Our specially curated newsletter is sent each morning. The best part? It's free.
Sign up here
Birthdays are an occasion to "remember all that God has done for us," said Pope Francis on December 7 at the end of a Mass celebrated in the Vatican for the 90th birthday of Cardinal Angelo Sodano. "Memory is an aspect of life. It's a great misfortune to lose the memory of all that God has done for us."
We must remember our life, said the Successor of Peter, including "our smallness, our mistakes, and also our sins." To do that, he said, is to receive "new grace" that allows us to move forward.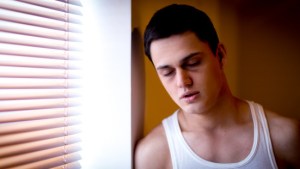 Read more:
Got "Catholic guilt"? It might actually be grace
"Every life is different. Every one of us has our own experiences, and the Lord leads us along a different path," reflected Pope Francis. Consequently, the Lord alone "knows what is the true testimony" of each person's life.
In the life of Cardinal Sodano, Pope Francis said he sees the testimony of a man who "did so much for the Church, (…) in joy and tears," a man who put the Church first in his life.
Born on November 23, 1927, Angelo Sodano began his service at the Roman Curia just after his ordination in 1950. In 1978, he was appointed nuncio to Chile and became the Vatican's Secretary for Relations with States in 1989. In 1990, he was chosen by Pope John Paul II to be Secretary of State, a position he held until 2006. Since 2005, he has been Dean of the College of Cardinals.
Pope Francis celebrates his own birthday this month. He'll turn 81 on December 17.