Turns out there may be only one condition where stress can harm you.
What can God do in your life with one Bible verse a day?
Subscribe to Aleteia's new service and bring Scripture into your morning:
Just one verse each day.
Click to bring God's word to your inbox
Stress is a part of life, but it seems to be an increasingly disproportionate part of modern life. Part of this, no doubt, is connectivity — in the age of cell phones, there's no such thing as leaving work at the office. But another part is our disproportionate focus on stress itself… particularly on the negative impact it has on our health.
"Stress will kill you" is widely accepted as gospel truth, so endless ways to beat stress are peddled everywhere, from commercials to your Facebook feed. But what if stress actually won't kill you? What if the stress has no measurable impact on your health unless you believe it will?
According to the New York Times, a 2012 study from the University of Wisconsin-Madison found that having a lot of stress in your life was not linked to premature death. But having a lot of stress in your life and believing it was taking a toll on your health increased the risk of premature death by 43 percent. Turns out that when it comes to stress, what effect it will have is all in your head.
With stress, the mind and the body are intrinsically linked. You can view stress as something that is wreaking havoc on your body (and it can) or as something that is giving you the strength and energy to overcome adversity … Stanford psychologist Kelly McGonigal has been a champion of rethinking stress, noting that the right approach can make you smarter and stronger … "What I learned from these studies, surveys and conversations truly changed the way I think about stress," Dr. McGonigal wrote in her book "The best way to manage stress isn't to reduce or avoid it, but rather to rethink and even embrace it."
Stress is a biological response that is meant to help our body prepare for the challenge ahead. The adrenaline spike, increased breathing, and faster heart rate are all ways our bodies mobilize to improve our reaction time, clear our thinking, and get our muscles ready to move.
This is really helpful in a physical situation. For example, the brief moment of panic-like stress I experience just before a sparring match used to frighten me, but I've come to realize that it's an essential part of preparing my mind and body to respond well. If I get overconfident and don't experience that jolt of stress, I inevitably lose the match by making silly mistakes.
But in a non-physical situation, the jolt from stress can seem like a handicap. It's hard to stay calm in an emotionally fraught situation when your heart is racing, and stress can make it easier to lose your temper.
But that same stress response also speeds up your thinking, and can give you the mental space to accept the stress, breathe deeply, and think clearly. You just have to embrace the stress you're feeling and use it to give you the advantage it's meant for.
By embracing stress and using it to your advantage, not only will you find that you're responding better to all of life's daily stressors, but you'll also free yourself from the negative health consequences associated with stress. You can't control what stresses you out, but you can — and should — control how you handle that stress.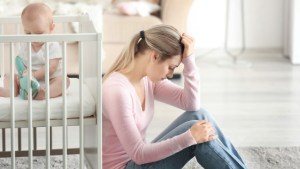 Read more:
Good parenting doesn't have to be so stressful