Talking is key to any relationship, but it's how you do it that makes all the difference.
The most important thing in a relationship is that there is always love to share and communicate. It's about recognizing our feelings, questions, fears, and anxieties with our beloved, knowing that our entire interior is safe with him or her.
We talk so much about couples' communication as if it were the panacea, the one thing needed. Well, it is and it isn't. Let me explain …
There are a lot of couples who go to therapy to get help or to learn how to improve their communication, but time goes by and they end up separated or divorced.
So what happened? Did communication not fix everything? No matter how many techniques we learn, if we don't have love as the content of our communication, we're going to have a tough time improving our relationship. Hence the importance of keeping that flame of love lit at all times — even if it's just a little spark!
Yes, love is the foundation of every relationship and communication is the best way to nourish and strengthen that love.
For this communication to really work, it needs to happen in an environment where both are open to dialogue. We have to be sincere, humble, and feeling secure, without fear of being criticized or judged. That is, we need to trust that we are safe with each other.
It's about having the certainty that we are not in any danger when we express ourselves because we only want to improve for each other. It's about opening the soul and being vulnerable to each other, just as we are. This is one of the greatest demonstrations of love that you can give each other as a couple.
Communication is an art
So, if communication is one of the main ingredients of love, why is it so hard? Because it's an art and we have to know how to do it. Because it brings a lot of things into play, including the ego. Because we aren't sure what we're communicating. That is, we listen only to defend our point of view, which always causes problems.
Or we can listen in order to respond, which is a better attitude that helps us reach agreements. This is precisely one of the worst problems in communication: that we don't listen in order to understand, to reach reconciliation or a fair compromise; instead, we listen to answer, to defend ourself, often without knowing from what exactly, but there we are in a defensive attitude.
Let's remember that it takes two people to create a problem. No matter how much we may feel that the other person is 99 percent responsible for the problem, it's important to recognize that we contributed to the argument in some way, even if it was in a very small way.
Blaming the other, pointing the finger … this is one of the most common causes of conflict that can lead to big arguments and fights, because at its base it's a way of attacking the other person.
So a basic rule of communication, not only as a couple but in general, is to never blame, but to speak always in first person and make ourselves responsible for the part that corresponds to us.
It's very different to say: "You humiliated me and made me feel bad" versus "With your attitude, I felt humiliated and bad, because it reminded me of when I was a girl and my dad used to hurt my feelings."
To keep growing in love through our communion, we also need to know how to express our feelings with words and never with actions or shouting.
That is, if we realize that we have a choleric temperament, we have to cool down before we speak, because we run the risk of unleashing a barrage of anger on the other person, turning a conversation into a full-on battlefield.
So when conflict comes up, we need to take deep breaths — inhale and exhale deeply — and not let ourselves be led along by our gut feelings or by our reptilian brain, but by our rational side — and above all, by love.
As Mother Teresa used to say: "When I don't know what to do, I always ask Love. Love never makes a mistake."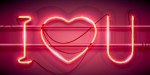 Read more:
The power of saying "I love you"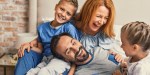 Read more:
The communication technique that can bring peace to your home


This article was originally published in the Spanish edition of Aleteia and has been translated and/or adapted here for English speaking readers.