Getting a diagnosis and seeking treatment as soon as possible is step one.
Mental illnesses are often more difficult to detect than biological ones. Some of them, such as schizophrenia or bipolar disorder, don't appear suddenly. Rather, they tend to appear gradually during adolescence, or even earlier, and often the anomalies they cause in behavior are first noticed in social contexts by classmates, teachers, or friends.
Obviously, the sooner these episodes are detected and diagnosed, the better the result of therapy will be, because generally speaking, these illnesses tend to get worse over time.
According to the psychology manual that catalogs all the recognized psychological illnesses (the Diagnostic and Statistical Manual of Mental Disorders, or DSM-5), there are certain behaviors indicative of the development of psychological illnesses or anomalies.
Some of the most typical symptoms
If the presence of some of these symptoms persist over time, it is recommended to consult a doctor or mental health professional:
Social isolation and loss of interest in relationships with others
Disinterest in one's own work or responsibilities
Lack of initiative, or total passivity, in solving day-to-day problems
A sensation of living disconnected from the world or outside of one's own social context
Emotional instability with exaggerated mood swings
Excessive self-confidence and overconfidence in one's own abilities
Strange, numerous, and frequent physical pains
Denial of obvious problems, with signs of mental confusion
Suicidal ideation or a fixation on death
Delirium or hallucinations
Significant changes in sleep habits, with constant nightmares
How to react when you detect mental illness in a family member
Discuss it as a family, and ask mental health experts for advice and support.
Don't look for someone to blame. There is a complex interaction of genetic, environmental, and social factors that can lead to abnormal brain function. It's better to spend your energy on helping and supporting the afflicted person to have the best possible quality of life.
Encourage the sick person to seek help. Many people with mental illness don't realize that they need help. Try to convince them to speak with a professional.
Be realistic; don't expect immediate solutions to the problem. Frequently, it takes years for people with mental illness to learn to manage their own behavior and achieve balance in their relationships.
Keep up positive and constructive communication. People with mental illness often react unpredictably, and their emotions can seem out of place at times. Knowing how to react with empathy and offer patience and comprehension is more effective than reacting with indifference or tension.
Take into consideration the needs of the rest of the family. When a family has to focus on a member who is in crisis, the other family members can end up being somewhat ignored or disregarded. It's important to talk about this situation as a family, so that children, above all, don't interpret these changes as a lack of affection on the part of their parents.
Prevention is the best remedy in the area of physical and mental health
Friends, companions, family members, and educators are key when it comes to identifying disproportionate anomalies in behavior.
Intervening as soon as possible is the best option for providing clinical support for those affected.
Education about mental illness and about what happens in the brain can help those who suffer from it, and their families, to understand the meaning of their symptoms, how their illness typically manifests itself, and what can be done to help.
The faster a mental health condition is treated, the greater possibility there is of treating the patient successfully.
According to the World Health Organization (WHO), nearly half of cases of mental illness manifest themselves before the age of 14, and between 10 to 20 percent of children and adolescents experience mental health problems.
Adolescence is a stage in which a person's psychology is still in development, so dealing with mental health problems early on will help the young person to mature healthily and avoid having the illness become chronic.
However, it's best to avoid jumping to conclusions regarding possible mental illnesses before consulting a specialist.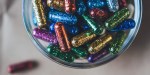 Read more:
What it's like to live with an invisible illness




Read more:
This new online tool helps with hard conversations about mental illness 


This article was originally published in the Spanish edition of Aleteia, and has been translated and adapted here for English-speaking readers.