There are no quick "hacks" or books for these valuable lessons.
There are things that are not taught at school, and for which there are no guidebooks or quick hacks. Love is one of them. Children learn to love when they receive love during their childhood, when their parents take good care of them in day to day life.
The power of example
Being a good example is always the best teaching method. We learn to walk, talk, and love based on what we see modeled by those closest to us. So if you really want your child to grow up loving in a healthy way, you should give him or her that example at home.
Principles
Healthy principles enable us to recognize good and evil. A person with good principles will never make decisions that hurt others — at least, not intentionally or consciously. This is the basis of respect and healthy love.
Teach respect
The best way to teach children respect is not to impose obedience by force, but to strive to show them why responsible behavior is better. Put yourself in the child's shoes and look at things from his perspective, then motivate him to do the same with others. Teach your kids and yourself the ideal that all of us deserve love and respect. This is how you build up the self-esteem and independence of the people who know how to appreciate the value of respecting, loving, and being loved.
Understanding emotions
Teach them to recognize and express their own emotions, as it will help them to grow in their emotional intelligence. Recognizing their own positive and negative emotions from childhood onward is key to training them to discern between healthy and unhealthy love. In your relationship as a couple, emotions play an important role every day: knowing how to recognize, channel, and live them is essential for a good relationship and for teaching love as a couple.
Unconditional love
Give them unconditional love, because only unconditional love feeds a healthy self-esteem. Make sure your kids know that you love them, even when they make mistakes, even when they fail to live up to your expectations, and even when they behave badly. Don't ever tire of telling them that you love them, especially after a scolding, because that will be when they most need to hear those words. Don't forget that it is possible to discipline with love. Accept their individuality — every child is unique and unrepeatable. Give them your time, listen to them, give them a positive perspective on life to motivate them toward good actions, not control them with fear of what they shouldn't do.
Empathy and openness to others
Encourage and educate them in empathy and openness to others. Childhood selfishness is normal in the first years of life because of a lack of socialization and a limited knowledge of others' worlds. But as they grow, encourage them to engage in cooperation, to play with others; praise their moments of sharing so that they grow in emotional intelligence, and teach them how to be sensitive to others as a way of predisposing them for true love.
True love is the best prevention
The best way to prevent unhealthy affective dependency is to give and teach true love, a love that leads them to focus on the other person's positive aspects and cultivate the relationship every day so that it can improve. Teach them to cultivate shared interests, to be tolerant, to live in the present and offer the best of themselves. Teach them a love that leads to positive communication, even when the conversation topic is about the day's problems, a love that is shown by respecting the spouse, asking his or her opinion in the big and little things, and a love that knows how to offer a smile when the circumstances are not particularly pleasant. This is the best preventative defense against toxic love.
Avoiding unhealthy dependence
Human beings need others, and we crave their approval and affection. In an emotional relationship, it's normal and even desirable to have a certain dependence on the other person since this will help maintain the relationship over time. Fear and a sense of guilt are also necessary in their proper measure, as they keep us out of danger and prevent us from doing things that would be fatal to others.
The problem is when this dependence and these feelings are so disproportionate and they cause such a deep, desolating anguish in the person that they prevent him from developing and reaching freedom. When these feelings are out of control, they can subject a person to the control of others.
The important thing is to learn to live at peace with ourselves without depending too much on what others think, to see reality just as it is, even if we don't like it, and to take the reins of our life.
We are the best thing that could happen to us — no doubt about it — and it's important for us to be our own best friends, to love ourselves and understand ourselves in depth, and from that nucleus, to be able to love and understand others: "Love your neighbor as yourself."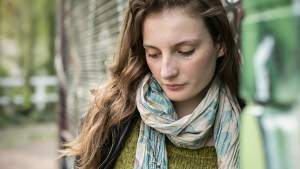 Read more:
Why emotional intelligence is something you should aspire to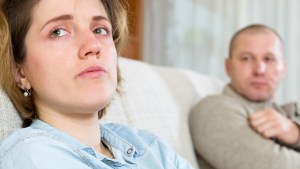 Read more:
What is psychological abuse and how can we detect it?
This article was originally published in the Spanish edition of Aleteia and has been translated and/or adapted here for English speaking readers.