Here are some (mostly) family friendly films to check out right now on Netflix and Hulu.
Earlier this week, Netflix spied on some of its customers and essentially called them losers.
At issue was the movie A Christmas Prince — the sweet, romantic story of … um, a prince celebrating Christmas? Maybe Prince Philip/Matt Smith of The Crown decorating the Windsor family tree or something? A documentary of the late artist formerly known as Prince giving an unforgettable holiday concert? Haven't watched A Christmas Prince myself, so just spitballing. The point is that Netflix called out its own customers for liking one of its own offerings too much.
"To the 53 people who've watched A Christmas Prince every day for the past 18 days," read Netflix's official corporate tweet: "Who hurt you?"
Personally, I wonder whether some of those 53 people just didn't realize they had better streaming options this month.
In the hopes of helping those 53 Christmas Prince fans (and if you're one of 'em, feel free to tell me what, exactly, the Christmas Prince is prince of), along with anyone else who might be looking for some heartening Christmas fare on their telly, here are my picks for good, (mostly) family-friendly movies to check out this season.
Get Santa (2014, Netflix)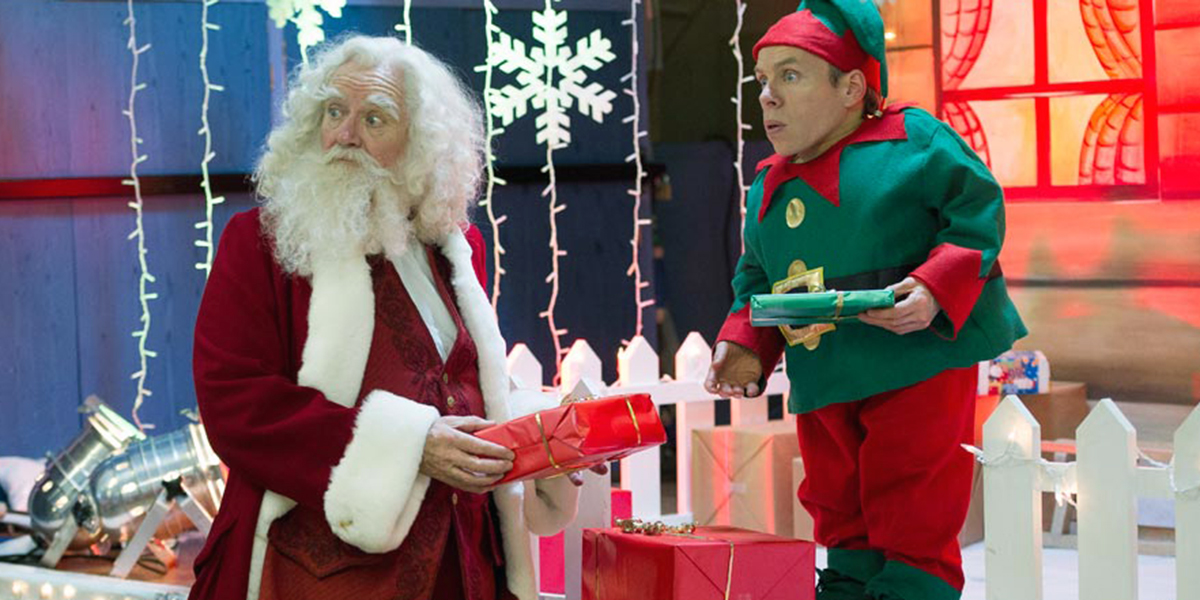 We expect to find Santa Claus most everywhere this time of year — in our local malls, ringing bells on street corners or gobbling up all our bribe-Oreos before leaving coal in our stockings. But hiding in our garden shed? That's exactly who 9-year-old Tom finds in his shed — a less-than-jolly old elf, stuck in England, looking to free his reindeer from police lockup. It's not long before St. Nick finds himself in the clink, too, and it's up to Tom and his pops Steve to save Christmas. (Well, at least the gift portion of the holiday.) This import is full of very British (and sometimes slightly rude) humor, which might strike some as a bit … odd. Still, with Oscar-winner Jim Broadbent in the title role and a PG rating on the label, it's worth a look.
The Nightmare Before Christmas (1993, Netflix)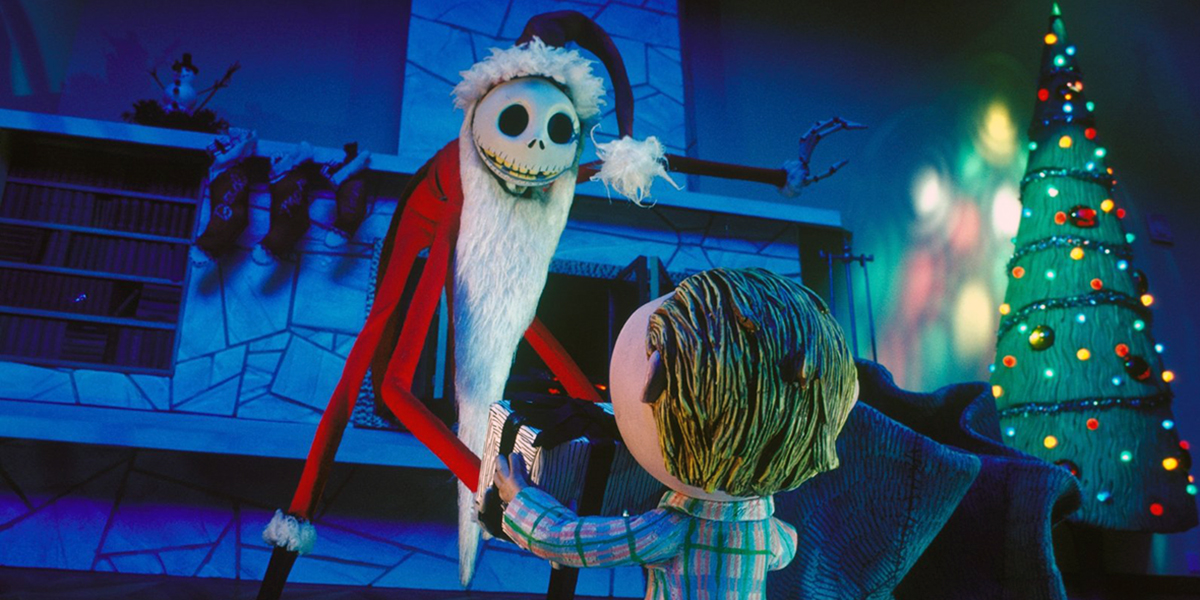 When it comes to scaring people, Jack Skellington is just the tops. Little wonder he's Halloween's Pumpkin King. But Old Jack doesn't want to make kids scream; he want to make them smile and laugh, just like old Santa Claus does. So naturally, he and his creepy minions decide to take over Christmas. This Tim Burton stop-motion animated picture has become something of a Christmas classic for many — so much so that Disney transforms its beloved Haunted Mansion attraction in Disneyland (and Tokyo Disneyland) into the domain of Jack Skellington for the Christmas season. Yes, this PG film is a little freaky, and many of the images might just be too scary for some. But for older kids — and especially those who may, at times, feel a little off kilter like Jack himself — this creative musical offers a timely, twisted treat.
One Magic Christmas (1985, Hulu)
What would you get if you crossed A Christmas Carol with It's a Wonderful Life, then you threw in a little senseless murder and mayhem for good measure? You might wind up with something like One Magic Christmas, a holiday story that's just a little … out there. Ginny Grainger (Mary Steenburgen) is just plumb out of Christmas spirit this particular Yuletide, what with her husband losing his job and the family about to lose their house and daughter Abbie continually nattering on about mailing a letter to Santa. Alas, her ungenerous attitude and lack of holiday cheer has some very grievous consequences — including the murder of her husband and the kidnapping of her children. But don't worry! When Ginny finally reads Abbie's letter to Santa, she's reminded that Christmas is all about being thankful for what you have, not pining for what you want, and the horrific events of that terrible Christmas Eve are miraculously reversed. This is, perhaps, an unusual message for a PG holiday movie to send: Embrace the Christmas spirit … or else. But the screenplay is surprisingly smart and the performances are top-notch, which makes this an off-kilter Christmastime sleeper.
The Santa Clause (1994)
The Santa Clause 2 (2002)
The Santa Clause 3: The Escape Clause (2006)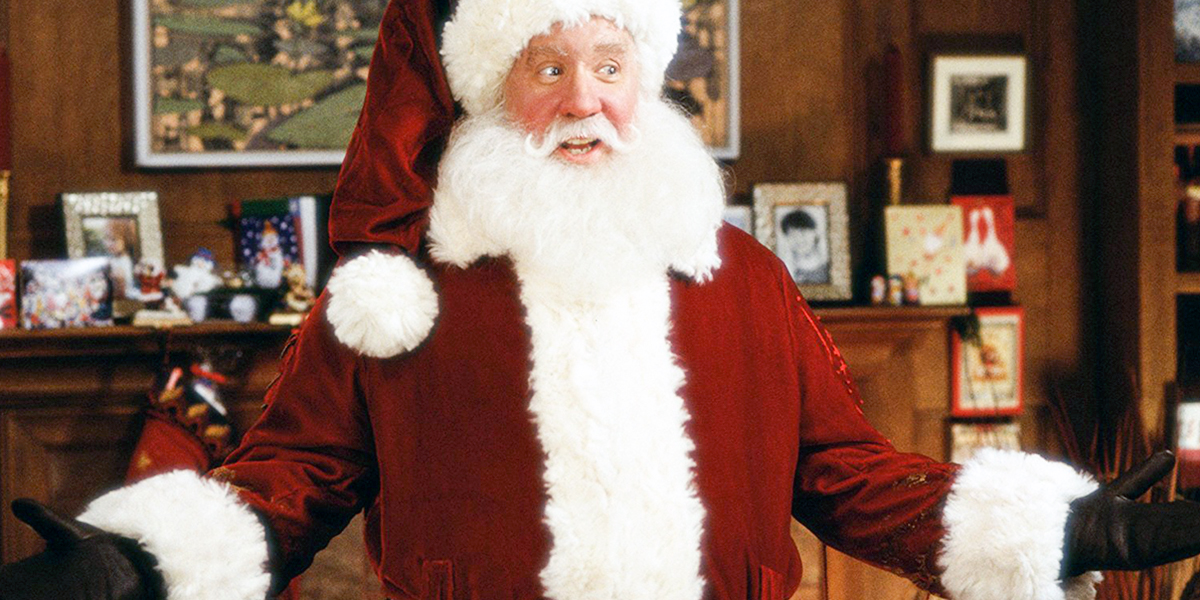 All on Netflix.
Yes, I'm cheating. Three movies in one entry? Still, all three are worthy in their own way for holiday consideration. The first installment, in which Scott Calvin (Tim Allen) is drafted to be the season's favorite red-suited old guy, is considered the best, but the PG flick has some foul language and coarse jokes which sully it a bit. The G-rated Santa Clause 3: The Escape Clause (wherein Santa matches wits with the nefarious Jack Frost, played by Martin Short) is the cleanest and may have the most heartening holiday messages, but it's also the most critically panned. Watch one or all, though, and you'll find that Allen makes a pretty engaging Kris Kringle, even when the material doesn't quite equal his performance. Sort of the Last Santa Standing, as it were.
White Christmas (1954, Netflix)
I've written about this classic, sentimental musical before, but it's still on Netflix and still worth mentioning. Sure, it may not have the tear-jerking resonance of It's a Wonderful Life or the knee-slapping fun of A Christmas Story, but it does have toe-tapping songs, skirt-twirling dances and all the timeless charisma that Bing Crosby, Danny Kaye and Rosemary Clooney bring to the party. If you want to introduce your kids to some of the great song-and-dance folks of yesteryear, you could do a lot worse than White Christmas.
None of these appeal to you? Have a hankering to watch some classic holiday television specials? Well, if you've got an Amazon Prime account, you can watch some well-worn animated Christmas shows from Brankin/Bass Productions, including A Year Without a Santa Claus (the one with the Heat and Cold Miser), Jack Frost and Frosty's Winter Wonderland, all included with your membership.
Sure, they may be a little old. But it beats watching A Christmas Prince for the 19th time, methinks.


Read more:
6 Hilariously Weird Christmas Movies that Actually Exist