Roll up your sleeves, pour yourself a cup of coffee (or a glass of wine) and get to work!
Has your Advent season been a flop? I'm right there with you. The wreath I so lovingly handmade shed all its needles within a week, and had to be put outside, in what turned out to be a pretty good metaphor for my spiritual state.
Maybe you started Advent with high hopes and a handful of overly ambitious resolutions. I certainly did. I was going to sing Advent hymns to my son, and read the gospel daily. I was going to slow my life down, and take more time for spiritual reading. At the very least, I was going to remember that it actually was Advent. But when Gaudete Sunday came and went, I realized I hadn't even managed that.
Well, Advent is short this year, but there's no reason we can't still pull it together, even now. If it isn't Christmas yet, that means we have work to do, and I don't think there's anything God likes better than a good eleventh-hour conversion.
Roll up your sleeves, pour yourself a cup of coffee (or a glass of wine) and get to work! Here's a handful of easy ideas to put the focus back on the Liturgical Year, and get our sorry selves prepared for Christmas, just in the nick of time.
Candles. Candles everywhere.
If you have a wreath, light it. Turn off the lights and eat by candlelight. If you don't have a wreath, eat by candlelight anyway, even if all you have are tea lights, or a dusty old pumpkin spice one you never use. Christ is the light of the world, and waiting for him in near darkness has a way of working expectation and peace into the soul. The absence of the usual overhead electric light will make you feel like something special is going on — and it is.

Maybe you hate cleaning. Don't worry, lots of very holy people do. But if you have a really important guest on the way, you'd maybe at least bleach over the bathroom, or clear the breakfast dishes off the table. You and I are expecting the most important of Guests, and a little bit of light cleaning has a way of reminding us that we are anticipating something big. It'll make your house and your soul both feel a little more prepared for Christmas.

You don't listen to Advent music in July, do you? No, if you listen to it at all, it's only during these four short weeks of the year. That means it'll bring back hopefully nostalgic memories of Advents when you might have done better. Or if you don't ever listen to Advent music, it's a wonderful way of setting the tone of the season, and reminding you that this is a holy time. For something meditative, I love the Benedictines of Mary's Advent at Ephesus. But

Handel's Messiah

is especially good since its words are taken right from the Bible, so it counts as spiritual reading too. Put it on in the background as you go about your life, and it'll seep into your soul.

Read more:
Teaming with St. Joseph at Advent's end
Don't be afraid of a little Christmas decoration
The Vatican put up its Christmas tree on December 7, but there's no reason that we can't still jump in. In fact, plenty of people wait till Christmas Eve to decorate, so call it intentional. The Nativity scene and your tree are a powerful visual reminder of what is on its way. And don't worry about whether it's perfect. My tree is fake, and my wreath is incredibly tacky, but at least they're there. I also printed out Richard Wilbur's "A Hymn for Christmas" and stuck it on my bathroom mirror. It makes me cry every time I read it, so it's doing its job.
Get thee to a confessional
If this is all you do, you can consider yourself 100 percent prepared for Christmas. A lot of churches extend the hours when the priest hears confessions as Christmas gets closer. If you can't find a time that fits your schedule, call the rectory and ask to set up a time for just you. That's what the priest is there for. You couldn't give Jesus a better birthday present.
Well, what are you waiting for? This ain't over till it's over. Let's get going!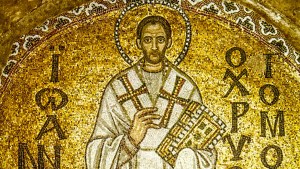 Read more:
Do you hate confessing your sins to a priest? Let this motivate you