Photo of the Day: December 23, 2017
Saint Francis of Assisi is credited with creating the very first Nativity scene in the year 1223 in a cave in Greccio, Italy, wanting to "do something that will recall the memory of that Child who was born in Bethlehem, to see with bodily eyes the inconveniences of his infancy, how he lay in the manger, and how the ox and ass stood by."
Pictured is the crook in the rock where Saint Francis placed the statue of the Infant Jesus. There is now an altar and fresco above it.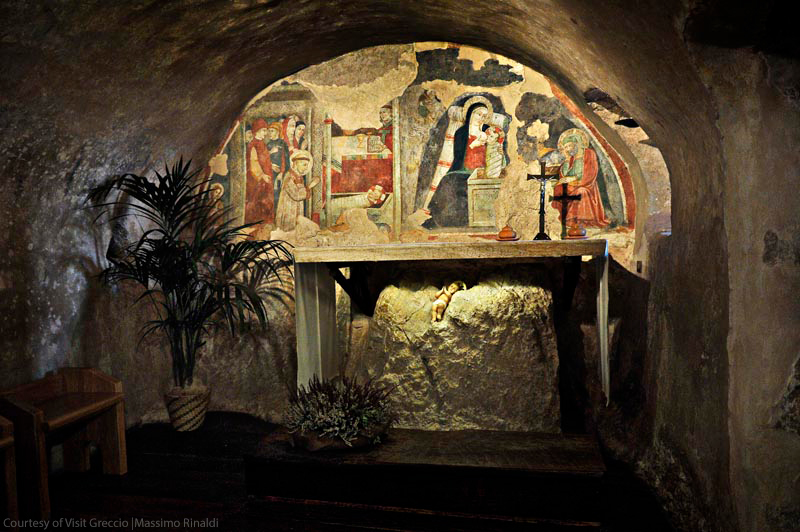 Saint Francis celebrated Mass that Christmas day in front of the scene surrounded by the townspeople who "resounded with their voices, and that venerable night was made glorious by many and brilliant lights and sonorous psalms of praise." (Saint Bonaventure)
According to Saint Bonaventure, "The man of God [St. Francis] stood before the manger, full of devotion and piety, bathed in tears and radiant with joy; the Holy Gospel was chanted by Francis, the Levite of Christ. Then he preached to the people around the nativity of the poor King; and being unable to utter His name for the tenderness of His love, He called Him the Babe of Bethlehem."
Learn more here.