The DockATot can be dangerous if not used correctly, experts warn.
Raise your hand if you know what DockATot is!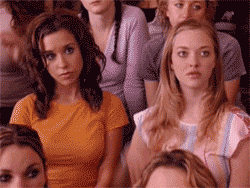 For those of you who are just as clueless as poor Karen, a DockATot is not, in fact, some sort of recharging station for your 2-year-old (not that I imagined it was, or anything!). It's basically the Instagram-worthy baby product du jour, with a celeb fan base and price tag to match.
It's marketed as a "multifunctional portable crib and bassinet that's perfect for co-sleeping," and the DockATot website is filled with testimonies from delighted new parents who are finally getting a good night's sleep. And it really does look like a co-sleeping dream come true — the raised edges safely ensconce tiny babies, keeping them snuggled safe on their backs in mom and dad's bed while protecting them from errant comforters or grown-up elbows. Plus, it looks super cozy. I kind of want one for myself.
Here's the problem, though: the DockATot is not a safe place for babies to sleep. Today's Parent recently featured an article about the growing safety concerns surrounding the DockATot in the wake of investigations into "baby nest" incidents, examining exactly why the DockATot is unsafe for sleeping.
"There's no question that the DockATot isn't a safe sleep device," says Denis Leduc, a community based pediatrician and clinical director of the newborn nursery at Montreal's Royal Victoria Hospital. "On the contrary, a baby can easily obstruct its airway by turning towards one of those elevated sides. This is not anything that I would be comfortable recommending to parents." The company's website also advertises the DockATot as "100 percent breathable." But that isn't reassuring to Lori Feldman-Winter, a pediatrician in Camden, New Jersey, and a member of the American Academy of Pediatrics' Task Force on Sudden Infant Death Syndrome. Feldman-Winter says that products claiming to be breathable haven't been proven to reduce the risk of SIDS. "That's why we don't recommend any bumpers or mattress pads, even those that are marketed as breathable," she explains.
The hardest part about getting infants to sleep is that many cozy sleep solutions are potentially dangerous. The DockATot's curved sides might make a baby feel snuggled, but if that baby turns over, they could go from snuggly to suffocating.
Luckily, there are ways to get parents and babies much-needed rest without risk. The best method, of course, is  the tried-and-true flat, bare mattress. But not all babies sleep well on their back on a hard surface … and can you really blame them?
Infants tend to like being swaddled in small spaces, rather than splayed out on an open mattress. With my youngest, a neighbor generously loaned us her infant bassinet/stroller combo, which was the perfect small sleeping space for little Isaac. The ability to snap the bassinet on and off the stroller base made getting the baby to sleep infinitely easier, since a quick stroll through the house would often provide enough motion to help him drift off. If you don't want the stroller part, a Moses basket works just as well (and is really adorable).
But sometimes babies just don't sleep well alone. Most of mine wouldn't sleep alone for the first few months no matter what we tried. Fortunately, there are safe ways to co-sleep. Babies are perfectly safe sleeping with their parents on a firm mattress with no pillows, blankets, or loose clothing — provided their parents haven't been drinking or taking anything that would make them sleep heavily. Since those early newborn days tend to be short on sleep, most parents end up sleeping heavily regardless, which is why a co-sleeper is really the safest option. We used one that attached to the side of our bed, letting the baby sleep in his or her own space within easy patting (or nursing) range.
If you still can't resist the siren song of the DockATot, just make sure that you use it as a lounger rather than a sleeper. Those Instagram pictures will look better with your baby's eyes open anyway, and you'll both feel safer and breathe easier (literally).