It's important to tell them the truth, look them in the eyes, hug them, and adapt your words to their age.
Both love and hate are taught and learned at home. So is living with an attitude for peace. Everything starts in the home when we show our children the certainty of our love and protection and the hope that everything will go better.
When a tragedy happens, such as a massacre or a natural disaster, what kind of information should we give our children? How can we explain something that makes no sense? How can we imbue them with calm, peace, and security when sometimes we don't feel it ourselves?
When facing a critical situation, it's normal for us parents to feel exposed, overwhelmed, and fearful. In spite of that, we must always protect the most vulnerable, the children. Even though we would like to keep them in a world free from fears, anguish, and bad news, the truth is that we can't.
Nor is it good to keep them immersed in a rosy bubble, pretending that nothing bad happens, because it's simply not true. And far from helping them, maintaining this sort of illusion can hurt them — a lot.
So what should we do? Prepare them for life. Give them weapons — but not guns. Rather, give them interior weapons. The only thing we can tell our children is the truth, because if we don't tell them, someone else will, and not always in the right way.
It's important to tell them the truth according to their age and without scaring them. Our words should give them hope and encourage them to find the silver lining, the positive side, in these dark events.
A hopeful attitude is key. I recently heard a family counselor say that we do have to tell them the truth, but that it's not good to tell them things will get better because we don't actually know the future. But I disagree with this counselor, because a lack of hope is worse than any massacre; it is a kind of interior death in itself.
Of course, we don't have the power to change the world, and these types of tragedies do happen, but what we can do is make personal changes to be better people and discover the life lesson and all the "good" that can come out of these evils.
We don't have the power to keep our children free of all fear, but we do have the power to create a hopeful tomorrow for them, and to help them face those fears.
Some suggestions:
Don't give more information than needed. Up to age 7, children can't distinguish reality from fantasy. Before that age, if we tell them, for example, that a man walked into a place with huge guns and blew the heads off of many people, the child will panic and be afraid that he will do the same to them.
If we have to give them information, make sure to bring it down to their level. That is, make eye contact, touch them, hug them. Do everything you can to give them a feeling of confidence, security, and protection. We have to talk to them in a peaceful tone, reaffirming that they have a mother and father who will always defend them and a home where they can take refuge if they feel afraid or insecure.
Validate their emotions. Don't tell them "don't be afraid" or "don't cry." On the contrary, tell them that it's okay to feel what they feel and ask them questions like: "Why do you feel that way? What are you afraid of?" It's better for kids to recognize their feelings and learn how to channel them so that when they become adults, they don't end up like a pressure cooker, full of anxieties.
Keep them away from all communications media. Turn off the news and don't let them watch footage or reporting about such tragedies, even in your presence.
Let them express themselves, whether in words or in drawings. Use questions to find out what their fears and anxieties are, and above all, to know what they are thinking.
Be ready to answer questions like: "Why do things like this happen? Is it bad people who do that? Why do they do it? And why does God allow it?"
Remember that no one is born hating. Our nature is to love, and we should remain in love. If we really want to make a better world, let's start by making the little world of our children — their home — a place of peace, harmony, justice, and love.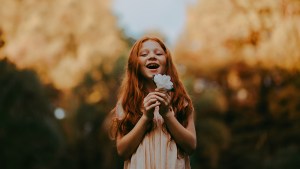 Read more:
Let us work together to ensure that children continue to smile: their faces serene, filled with joy and hope.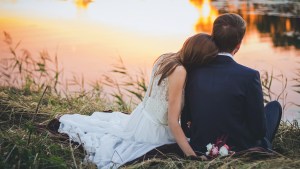 Read more:
Children of 9/11 victims find love together amidst their tragedy
This article was originally published in the Spanish edition of Aleteia and has been translated and/or adapted here for English speaking readers.