New Year's Eve hasn't always been champagne and Times Square ...
Send us the names of your loved ones who are sick or suffering. The Aleteia prayer network of 550 monasteries will take them to prayer for the World Day of the Sick.
Click here to share your intentions
Most people know the stories behind Christmas and Hanukkah, but have you ever wondered how New Year's celebrations began? Who decided the year begins in January?
To satisfy your curiosity, here's a little history of New Year's in 6 quick facts!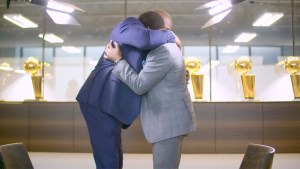 Read more:
Christmas forgiveness: Magic Johnson and Isiah Thomas reconcile after 26 years of bitterness