Before we ring in 2018, a look back at some favorite Aleteia pieces, and some worthies you may have missed.
Each year, before turning the calendar page to the near year, our Aleteia team likes to take a look back at some of our "personal favorites" — stories that might not have been "big news" but that touched us, informed us, or made us smile even as we were putting them together.
Sometimes the stories we liked best were overshadowed by breaking news and didn't get the eyes-on-page that they really deserved, and so this Year in Review gives us a chance to serve them up to you one more time.
Here, in no particular order, are some of our favorite pieces — some were newsy, some were personal reflections on society, while others were the "small stories" that spoke constructively to our hearts.
Who sings prays twice
Let's start with something fun and frankly amazing: the Samoan "Hotshot Firefighters" singing a hymn as they worked together.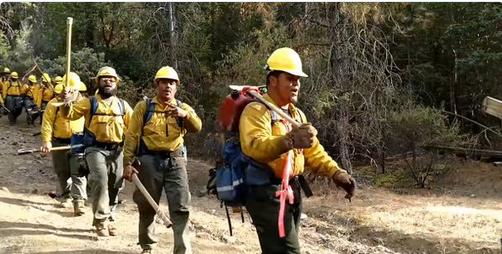 Referred to as the "Special Forces" of firefighters, this particular team from American Samoa worked on the wildfires that ravaged the Northern California countryside through so much of 2017. J-P Mauro wrote:
While coming down from Shasta-Trinity Forest, after a long day of work, these men were in high spirits and decided to sing the Samoan hymn "Fa'afetai i le Atua," which translates to "Thanks Unto God" and is sung to the tune of "What a Friend We Have in Jesus."
Courageous men, ending a stressful day by praising God. And sounding like monks as they do it. A nice moment in a tough year.
Peace, it's wonderful!