A collection of our favorite photos
Throughout the year we search for images that tell the story of our faith that will hopefully inspire you. Here's a collection of a few of our favorites!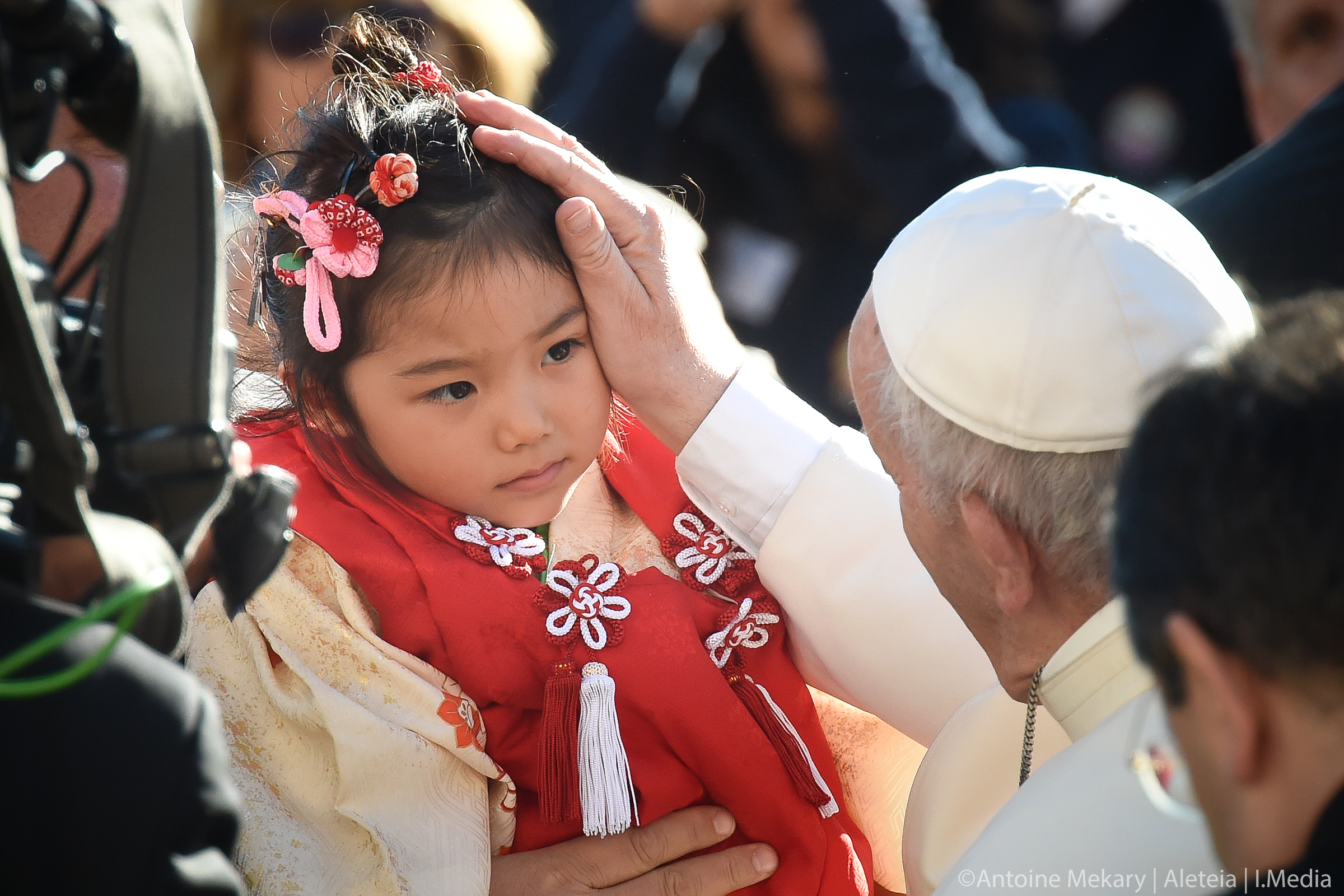 The Church in the Far East
A young Japanese girl is greeted by Pope Francis as pilgrims and clergy from the Far East arrive on the eve of the Holy Mass for the Centenary of the Congregation for Oriental Churches and of the Pontifical Oriental Institute.
Photograph by Antoine Mekary for Aleteia | I.Media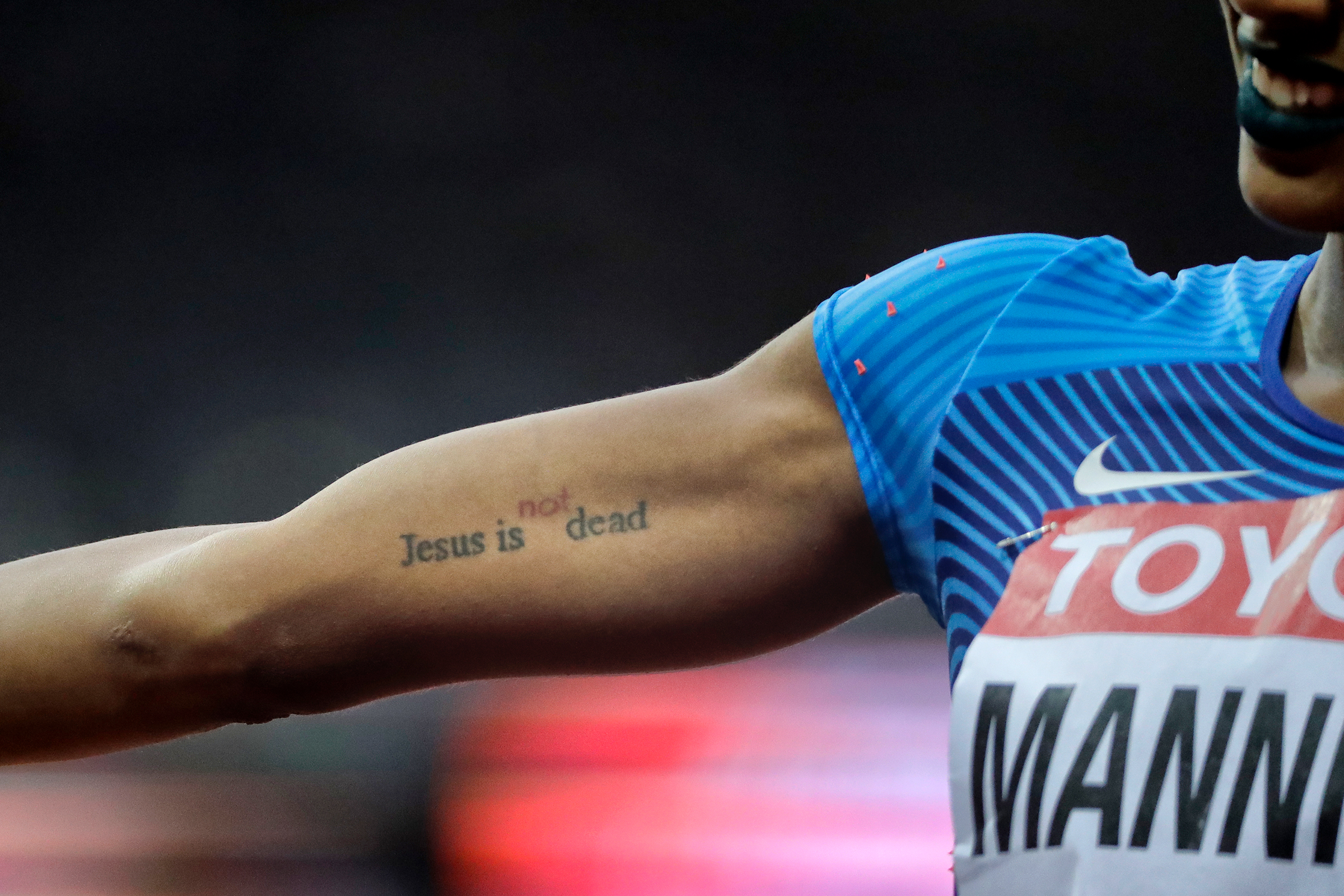 Wearing her faith on her sleeve
United States' Christina Manning shows off the tattoo on her arm after winning a women's 100m hurdles semifinal during the World Athletics Championships in London on Friday, August 11, 2017.
Photograph by David J. Phillip for AP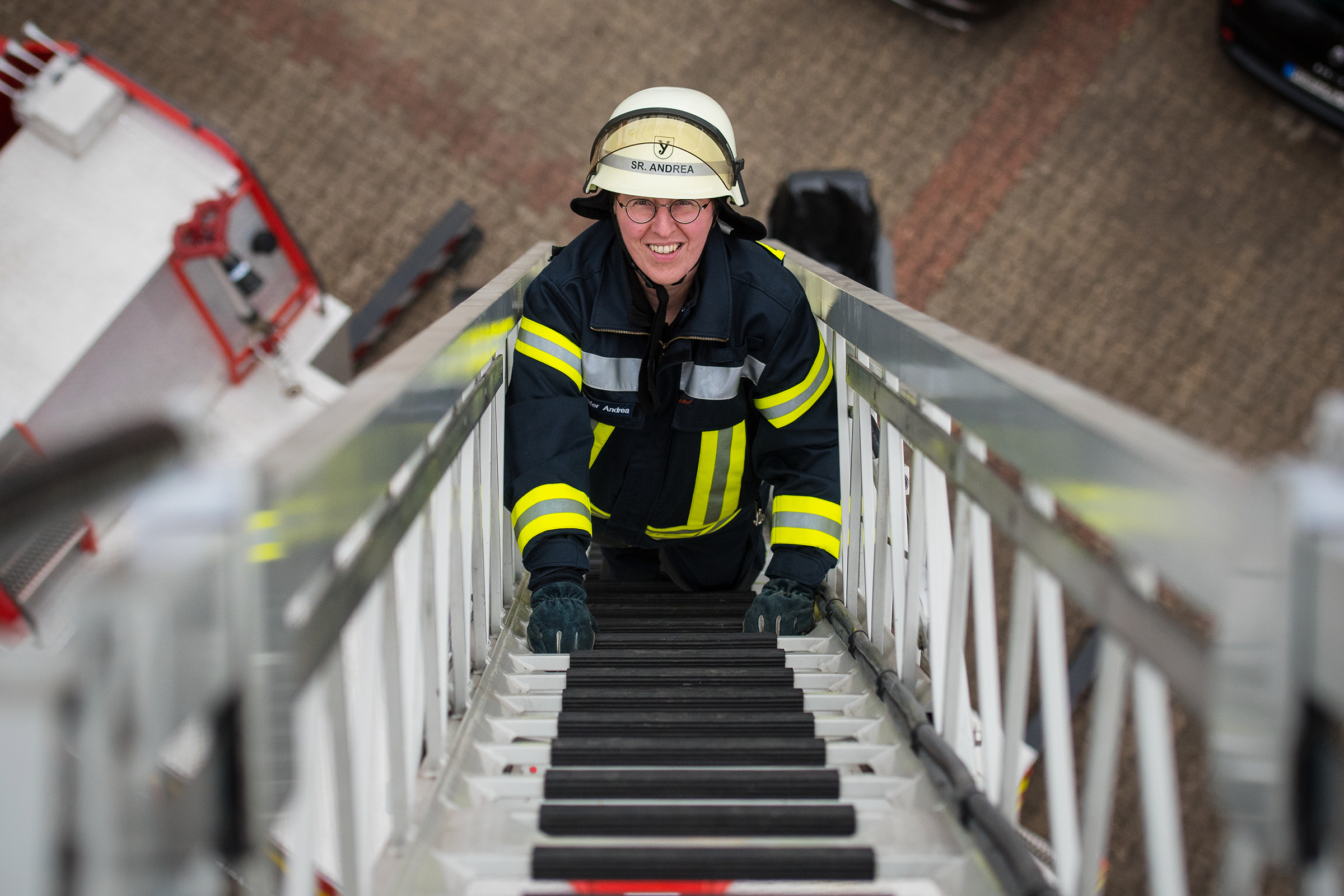 Sister Andrea: Benedictine nun and firefighter
RUDESHEIM, Germany: Sister Andrea Stadermann is a Benedictine nun at St. Hildegard Abbey in Rüdesheim and is also active in the volunteer fire service in Rudesheim.
In addition to the rigors of the monastic life she works as house engineer and cares for repairs and upkeep at the Abbey. She also loves soccer and the music of Johann Sebastian Bach!
Photographs by Andreas Arnold for DPA via AFP
Father Andrew Apostoli, rest in peace
Father Bernardino Maria Soukup, C.F.R. pays his respects to Father Andrew J. Apostoli, C.F.R. at Saint Casimir Church in Yonkers, New York on Tuesday, December 19, 2017.
Photograph by Jeffrey Bruno for Aleteia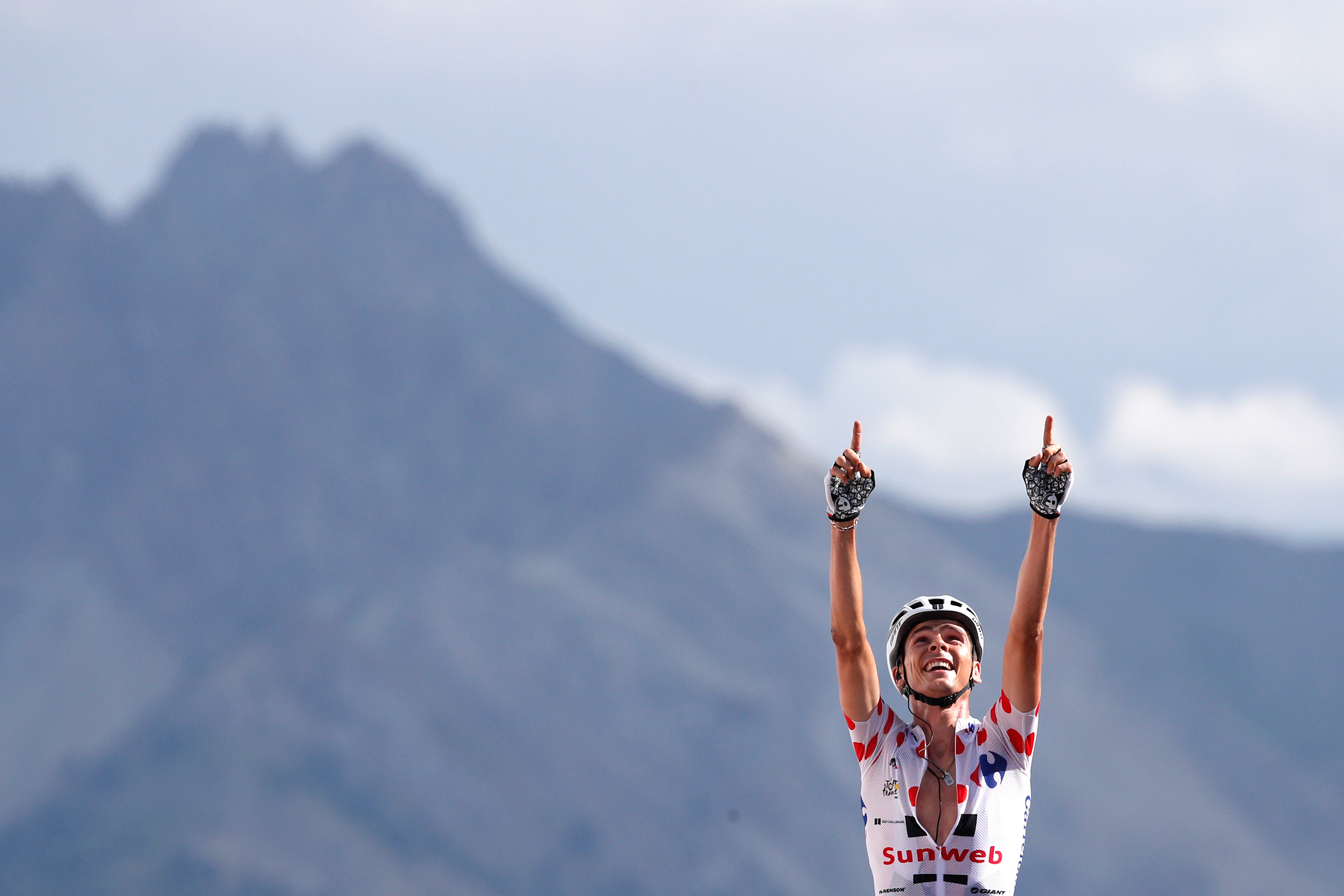 King of the mountain
France's Warren Barguil, wearing the best climber's dotted jersey, celebrates as he crosses the finish line to win the 18th stage of the Tour de France cycling race of 179.5 kilometers (111.5 miles), with start in Briancon and finish on Izoard pass, France, Thursday, July 20, 2017.
Photograph by Christophe Ena for the Associated Press