Managing the stress in your life will help you stay healthy and peaceful.
We've all had weeks when we feel we're in survival mode, those times we're so busy so that we're only focused on what needs to be tackled next in our day planners. When we're in survival mode, we're on the lookout for potential problems and we feel the weight of all our responsibilities.
We were created to be able to handle challenges that come our way; however, it can be hard to get out of survival mode after we've been in it for a while. Sometimes operating under significant stress for some time can lead to anxiety. That anxiety is an internal state of uneasiness, regardless of external details, such as whether we've completed everything we need to.
Anxiety is the fear-based feeling that something bad is going to happen and can be caused by many things — one common cause is unmanaged, long-term stress. When we've been under stress for a long time, it can be difficult to adjust to a more relaxed life. We continue in survival mode, even though there's nothing to survive. Our mind has created patterns, always checking in: What am I supposed to be working on right now? Am I forgetting something? What problem do I need to be addressing next?
Rather than being in the present, we are scanning the horizon for potential upcoming threats to our safety and well-being. We are in survival mode. Our feelings of discomfort and uneasiness are no longer tied to something specific we can act on, but is a general feeling of uneasisness and dread. We've transitioned from stress into anxiety.
It can be difficult to determine when we've made that transition because stress and anxiety can feel very similar, and both trigger the release of cortisol and adrenaline, two stress hormones that have negative long-term impacts on our bodies. However, stress has an end — for example, the end of a college term when you finally finish that long paper. Anxiety doesn't have an end, such as focusing on the possibility that your car will need an expensive fix.
One thing that makes anxiety difficult to distinguish from stress is that it can cause us to look for stressors that we wouldn't have otherwise noticed. You might feel that anxious sense of dread about your job, and begin worrying about your job security, even though everything is going smoothly and there's no apparent cause for concern. So, it's important to learn to distinguish between the two and manage stress before it turns into more chronic anxiety …
Manage your stress
The primary way to avoid stress leading to anxiety is to manage your stress, and take care of yourself during stressful times. Take time to step out of survival mode, even during very busy seasons of life. It's not uncommon to say some variation of, "Once I get through this, then I will relax." This statement is a cue that we should actually be taking time for ourselves in the present, in order to move through stressful times with minimized impact on our mental health. Our bodies and minds are resilient, but if we don't care for them during times of stress, they won't be able to continue to function the way we need them to. There are several ways to reduce the impact of stress.
Set limitations on your stress
We often believe we need to continue thinking about a problem or project in order to be successful. "If I think about it long enough, I'm bound to figure it out," we tell ourselves. However, even if you're only giving moderate attention to the problem, your brain isn't getting the break it needs. It can be helpful to decide, "after 7 p.m., I'm done thinking about work." Of course, it may pop up in your thoughts, but by setting an intention, you are choosing to get out of survival mode. For some that have a hard time shifting attention from their responsibilities, it can be helpful to remind yourself, "if I take a break and rest my brain, it will be ready to get back to work in the morning — and it will be able to help me long-term."
Take breaks throughout the day
It can be tempting to skip breaks in hopes of making a little more progress before the end of the day. However, taking five minutes to walk around your office building, or talk with a co-worker about their weekend will give your brain a break from the stress hormones, and allow you to rest. Psychology Today has identified several benefits to taking a break during the day, including restoring motivation toward long-term goals, increasing productivity and improving memory and learning.
Take care of yourself
During times of stress it's important to eat healthy, sleep, spend time with friends and family, exercise. These are all things we tend to believe we don't have time to do, especially when they will benefit us the most. We know what we need to do to be healthy, but often put them aside when we are stressed. During busy times identify small goals during the week, even if you can't do everything you would like to. Commit to walking for ten minutes each day, or cooking healthy meals more days than not during the week.
If you're already experiencing anxiety…
If your stressful season is over, but you're still feeling on edge, you may be experiencing anxiety. There are several approaches to reducing anxiety, and often speaking with a mental health professional can be beneficial, especially if you find anxiety interrupting your daily routine. When anxiety seems to be connected to the impact of long-term stress, it's helpful to retrain your brain to look not only for the challenges, but also for the good things in life. Allow yourself to put off yard work to do something fun with a friend or family member. Watch a movie in the middle of the day, and tell yourself, "I'm not as busy as I was." Take time to notice your surroundings, including colors, smells and sounds of voices or music. Notice when you have the urge to be productive, and check in with yourself if it's a true stressor, or if you've found yourself back in "survival mode."
Most of us have busy, demanding lives and if we're not careful to care for ourselves, we can get into survival mode, and have difficulty being present with those around us. Managing stress through intentionally stepping out of survival mode, through rest and good care of your body and mind, is key to not only making it through, but enjoying each day.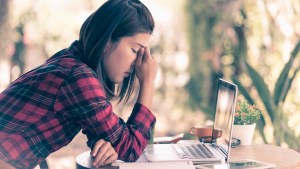 Read more:
How to use stress to improve your health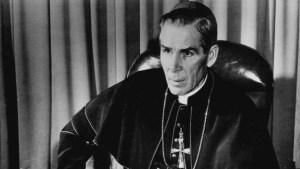 Read more:
Fulton Sheen's surprising cure for the "Anxiety of Life"