Expecting the best from the future and making plans for it is the path to true happiness.
Psychologists Christopher Peterson and Martin Seligman explain that optimism and hope are psychological strengths: a channel through which we may grow in what traditional ethics calls virtue, or an acquired disposition to act in a certain way (a habit) that promotes a good life.
Seligman defines optimism as an attitude by which a person expects the best from the future, and plans and works to make it happen.
Hope, optimism, and foresight form a family of strengths that all share a positive attitude towards the future. Expecting positive events to take place, and feeling that they will come to pass if you make an effort and plan for the future, both foster a good mood in the present and motivate a life directed towards objectives.
Studies show that more hopeful people:
Have lower rates of depression and feel more satisfied with their lives, whether they are young people or elderly;
Are better prepared to manage stress;
Give greater meaning to all that they do;
Recuperate faster from illness. Very hopeful people have been shown to handle illnesses better, because they inform themselves better about the problem and they are more committed to treatment and prevention;
Have greater pain tolerance;
Are more likely to obtain the goals they set for themselves. For example, it has been shown that athletes' level of hope explains more than half of their success on the field. In some cases, it can even play a more important role than their natural ability for a given sport.
The concepts of psychological well-being and subjective well-being refer to two different lines of study of well-being:
Psychological well-being focuses on studying personal growth, meaning in life, and self-fulfillment.
Subjective well-being focuses on the experience of satisfaction with one's own life (cognitive factor), and on a high level of positive feelings and a low level of negative feelings (affective factors).
Today, the most accepted theory of psychological well-being is Carol Ryff's multidimensional model, which understands psychological well-being as personal development and engagement with the existential challenges of life. This model includes six dimensions:
Self-acceptance: positive evaluation of one's self and of one's past life.
Positive relationships: good quality interpersonal relationships.
Autonomy: a sense of self-determination.
Control over one's surroundings: the ability to manage efficaciously one's one life and the surrounding world.
Personal growth: a sense of growth and development as a person.
Purpose in life: the belief that one's life is useful and meaningful.
According to Seligman, there are three kinds of experiences that contribute to achieving happiness:
The pleasant life
The engaged life
The meaningful life 
Although there is no key that automatically leads to happiness, it is clear that having hope and optimism in life is a healthy and solid basis for improving our psychological and relational quality of life. What better foundation for achieving a happy life?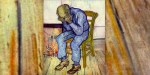 Read more:
Science confirms your quality of life depends on your mood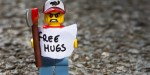 Read more:
Hope, wishful thinking and presumption — what's the difference?