Christmas makes sense, by why "Epiphany"?
Need an idea for Lenten almsgiving?
Help us spread faith on the internet. Would you consider donating just $10, so we can continue creating free, uplifting content?
Make a Lenten donation here
In the Church's liturgical year, most feast days are named in a simple way that make it easy to understand. For example, Palm Sunday immediately recalls the palms that the people laid in front of Jesus as he walked through Jerusalem.
However, when it comes to the feast of the Epiphany, the name is more mysterious than accessible. What does it mean?
The word itself is usually defined as an appearance or manifestation of something or someone. In reference to Christ, this has usually been described as the moments when he revealed himself to the world.
The term was initially used in the Eastern Church and was later adopted by Rome. Throughout the centuries the feast has been associated with a variety of manifestations in the life of Christ. The Catholic Encyclopediaexplains, "Owing no doubt to the vagueness of the name Epiphany, very different manifestations of Christ's glory and Divinity were celebrated in this feast quite early in its history, especially the Baptism, the miracle at Cana, the Nativity, and the visit of the Magi."
Some of the Eastern churches still celebrate these separate manifestations on the same day, January 6, while for others the Baptism of the Lord is given prominence.
The Roman Church, on the other hand, separated each manifestation and established the Nativity on December 25, visit of the Magi on January 6 and the Baptism of the Lord on January 13. The word "Epiphany," was kept for January 6 and is now almost exclusively associated with the manifestation of the Lord to the Magi.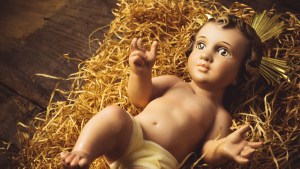 Read more:
Why do we call Jesus' birth "Christmas"?