Aleteia provides an overview of some recent 21st-century martyrs.
Need an idea for Lenten almsgiving?
Help us spread faith on the internet. Would you consider donating just $10, so we can continue creating free, uplifting content?
Make a Lenten donation here
The blood of martyrs continues to be the seed of new Christians at the beginning of 2018. This is the conclusion we can draw from reviewing the testimonies of men and women who, in various countries around the world, have shed their blood for their faith in Jesus.
Below, we offer a list of present-day witnesses to the Gospel who have been faithful to the very end.
The list is necessarily incomplete. If you know other cases of Christians of any denomination who have been killed for their faith in Christ, please mention their names in the comments below this article, offering sources that will allow us to document the circumstances of their death.
1. Pakistan: Brutally killed at 15 years of age because he was a Christian
His name was Sharoon Masih, and he was only 15 years old.For a while, he had been asking his family and his teachers about the possibility of changing schools in his town of Burewala (near Multan), in the south of Punjab, because his classmates had submitted him to all kinds of threats and bullying for one reason: he was Christian.
On August 30, 2017, the situation degenerated. On this occasion, other children from his class forcefully trapped him and took him apart from the rest to beat him.
"Either you convert to Islam, or we kill you," they said. The boy, who had been threatened this way in the past, answered as he had on other occasions. This time, however, his lips were already shaping the word "no," in response to the pain of the blows that began to fall upon him from his furious classmates.
Influenced by the fanaticism that dominates certain Islamic environments in Pakistan, the punches and kicks became more intense and frequent. The students' rage fed upon itself.
Shortly afterwards, the boy lay lifeless on the ground. The school staff took him to the hospital in Burewala, where doctors could do nothing but confirm the savage murder.
The chronicle of his death was published by the Holy See's missionary news agency, Fides.org .
Mushtaq Gill, a Christian lawyer handling the case, explains that Masih's death is a terrible example of Christian persecution in that country: "Violence begins at the desks in the schools, because even primary school textbooks incite hate against non-Muslims."
James Paul, a Pakistani Christian professor, president of the "Pakistan Minorities Teachers' Association" (PMTA), confirms that this murder is a clear symptom of the persecution of Christians in his country.
The situation of Christians in Pakistan—including both Catholics and Protestants—is dramatic: on June 2, 2017, Christian worker Irfan Masih, who had fainted while working in a sewer in Umerkot, in Lahore, died after a hospital medic refused to touch his dirty body in the middle of Ramadan, according to a report by Fides.org.
In that same country, Asia Bibi has just spent her ninth Christmas behind the bars of a prison in Multan, falsely accused of having blasphemed. In reality, she had simply mentioned the name of Jesus while among her neighbors, while washing clothes. Unfortunately, her case isn't unusual. Other Christians have spent Christmas in prison, victims of the law against blasphemy.
2) Bolivia: A young Polish missionary, capable of risking everything for Christ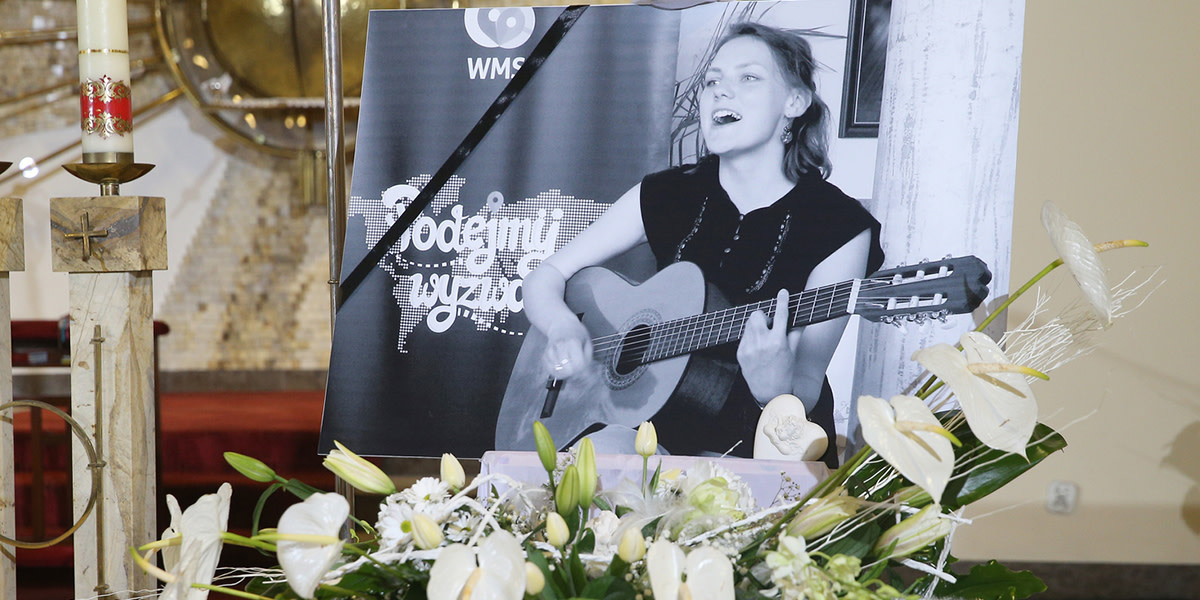 Helena Agnieszka Kmiec, a beautiful and talented 26-year-old Polish woman, had a dream: to dedicate six months of her promising life to helping children in Pacata Alta, in Bolivia, and to share with them her greatest treasure: Jesus' love.
Her dream was cut short last January, 15 days after her arrival, by 14 knife wounds inflicted by two men who have since been imprisoned by Bolivian justice.
Helena was a member of a Polish Catholic community called Wolontariat Misyjny Salvator ("Savior Voluntary Mission") in Gliwice, Poland. On her Facebook wall, she had shared her joy upon arriving in Bolivia: "It's summer here; it's 27ºC and they welcomed us as sisters. Cochabamba will be our home for the next six months." Those were the last words she wrote.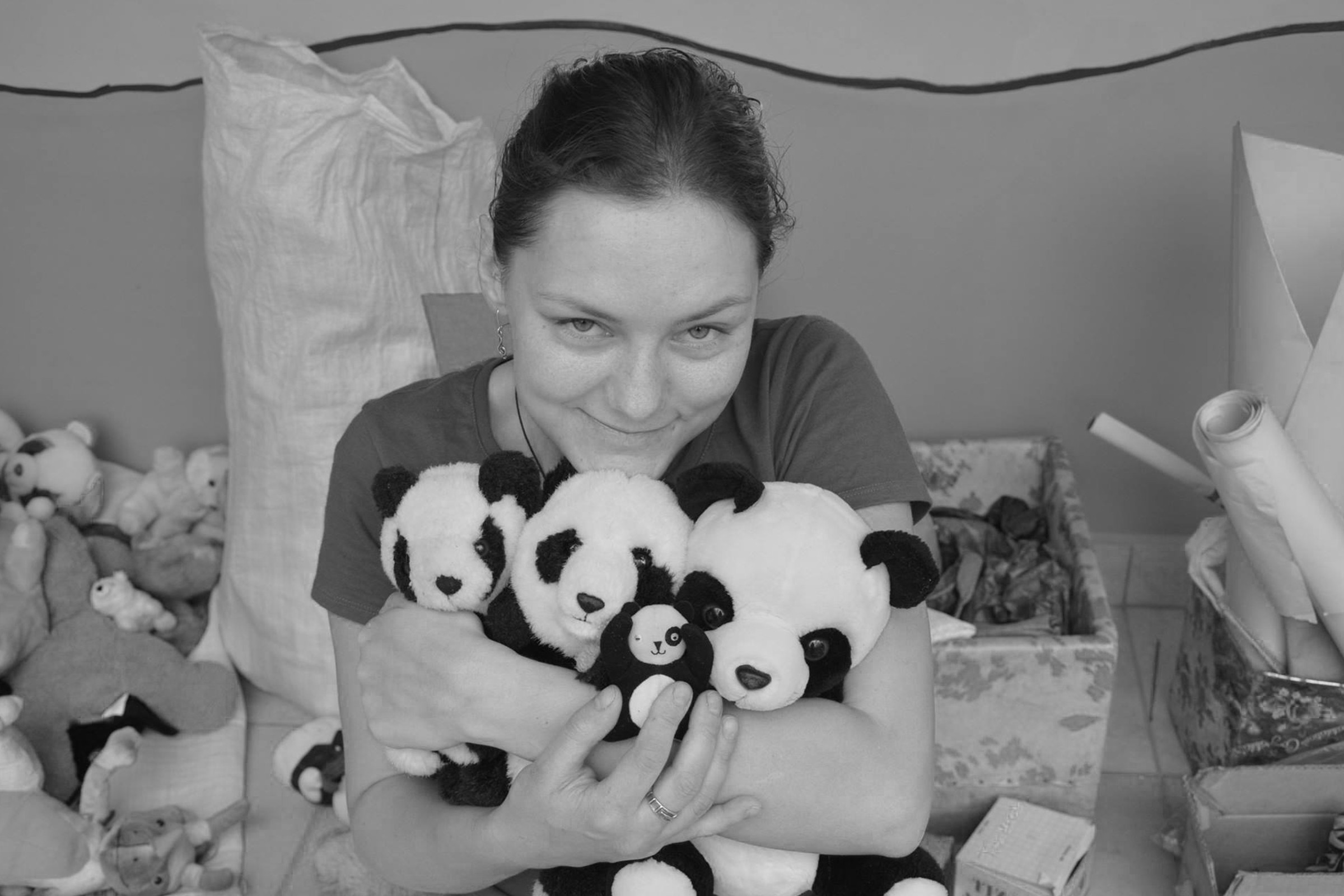 Helena was the victim of two criminals who invaded to rob the residence of the religious of the Servants of the Mother of God, where she was living. When the young woman discovered the invaders, they killed her.
Her generosity had already taken her on missions in other countries—Romania, Hungary, and Zambia—where she had left behind the unforgettable memory of her smile and of the melodies of the songs she sang and played on her guitar, an authentic caress from God for many people in need.
Helena's case reveals the challenge facing missionaries in Latin America, a sub-continent where, during 2017, eleven missionaries died (eight priests, one religious, and two lay people).
In particular, priests have paid a high price due to the wave of insecurity afflicting many Latin American countries. In Mexico, 4 priests have been killed this year; 3 were killed in Colombia, 1 in Brazil, and 1 in Haiti.
Sadly, in recent years Latin America has become a very dangerous place for missionaries. They are not all martyrs of the faith (because many died as victims of ordinary crime), but the majority had voluntarily accepted to work as missionaries in their communities, despite being aware of the risks involved.
3) Nigeria: Killed by human bombs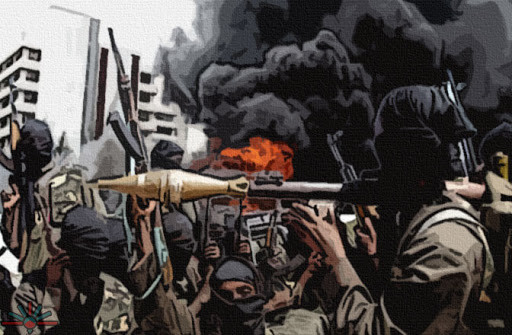 Nigerian Christians are among the high-priority targets of Boko Haram, one of the bloodiest Islamic fundamentalist terrorist groups on the planet.
Last December 11, suicide bomber terrorists approached the gates of the Church in Pulka, in northeastern Nigeria—one that is particularly committed to providing care for refugees repatriated from Cameroon.
Vatican Radio has revealed that, among the Boko Haram fighters involved in the attack, there were two women of between 19 and 29 years of age who, upon seeing the oldest of the catechists, Joseph Naga, approached him to hug him.
Another catechist from the parish, John Manye, and one of his assistants (of whom we only know the first name, Patrick) suspected what was going to happen, and drew near to try to help John.
When they saw the catechists' reaction, the two women detonated their explosive vests, causing the death of the catechumens who were near the catechists, preparing for an upcoming visit from the bishop who was going to administer the sacraments to them.
Joseph, who was 56 years old and the father of 11 children, had been a catechist since he as 36; John, 38 years old and father of five, had been serving as a catechist for ten years. Patrick was 27 years old, and still a bachelor.
Boko Haram, which has given its allegiance to the so-called Islamic State, has among its declared objectives the establishment of Sharia (Islamic law) in all the states of Nigeria. Christians in that country, both Protestants and Catholics, are among its primary victims.
4) China: "Living martyrs"