3) Nigeria: Killed by human bombs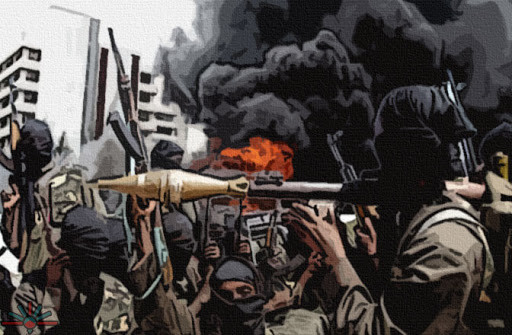 Nigerian Christians are among the high-priority targets of Boko Haram, one of the bloodiest Islamic fundamentalist terrorist groups on the planet.
Last December 11, suicide bomber terrorists approached the gates of the Church in Pulka, in northeastern Nigeria—one that is particularly committed to providing care for refugees repatriated from Cameroon.
Vatican Radio has revealed that, among the Boko Haram fighters involved in the attack, there were two women of between 19 and 29 years of age who, upon seeing the oldest of the catechists, Joseph Naga, approached him to hug him.
Another catechist from the parish, John Manye, and one of his assistants (of whom we only know the first name, Patrick) suspected what was going to happen, and drew near to try to help John.
When they saw the catechists' reaction, the two women detonated their explosive vests, causing the death of the catechumens who were near the catechists, preparing for an upcoming visit from the bishop who was going to administer the sacraments to them.
Joseph, who was 56 years old and the father of 11 children, had been a catechist since he as 36; John, 38 years old and father of five, had been serving as a catechist for ten years. Patrick was 27 years old, and still a bachelor.
Boko Haram, which has given its allegiance to the so-called Islamic State, has among its declared objectives the establishment of Sharia (Islamic law) in all the states of Nigeria. Christians in that country, both Protestants and Catholics, are among its primary victims.