My mother wasn't sure if I was doing something sinful, but she told me to cut it out, anyway, because "girls can't be priests."
Many decades ago, after post-blizzard snowplows left a gleaming mountain of white before our house, I played at its peak, wearing one of those stiff, over-packed snowsuits and fashioning something like an altar.
I sang Tantum Ergo and "Praise to the Lord, the Almighty, the King of Crea-a-a-ation!" Rounding off a beautifully thin bit of snow, I repeated the words of consecration: "for this is my body, which is given up for you."
My elevation was splendid. I was playing "priest."
My mother, overhearing the heresy, came to the front door and told me to stop it. She wasn't sure if I was doing something sinful, but she told me to cut it out, anyway, because "girls can't be priests."
My response was to shrug; whether I could ever be a priest or not meant nothing to me. Although I could not have articulated it at that tender age, an instinctive understanding resided within me, recognizing that what God really wanted of me was holiness, and a relationship of intimacy. If I wanted those things too, I knew, then I would become holy, and a kind of priest, if not an ordained one. There was nothing that would or could impede that, if it was what God wanted.
That interior knowledge waned as my experience of the world and its distractions intruded until, by the time I was in my 30s and raising children of my own, I had lost most of my sense of God, and of the priesthood that was my inheritance. It took volunteering with the parish CCD team for me to begin to reacquaint myself with the instinctive understanding of my childhood: that God longed for me to long for Him, and to share in His priestly service.
The great Catholic laywoman Catherine de Hueck Doherty came to a more startling awareness after her conversion:
"During those days I was in the throes of hearing the Lord say, 'Sell what you possess … come follow me,' and I was running away from Him. One night, while dancing with this man, I heard … what I thought was the voice of God laughing and saying: 'You can't escape me, Catherine, you can't.' I pleaded a headache and went home. Some new phase of my life was about to begin."
What was beginning was Catherine's priesthood. She spent the rest of her life championing the oppressed, the poor and marginalized in America's ghettos, and preaching the Gospel so unapologetically that she was pelted with rotten vegetables.
"Preach the Gospel without compromise," she would say, "or shut up."
The Carmelite Martyrs of Compiègne always remind me of Catherine de Hueck. Offered enticements to compromise during the French Revolution, they refused. Dispersed and de-habited, they quietly continued their subversive activity of prayer and worked out their priesthood, "preaching" all the way to the guillotine by their example of prayer and song. They didn't shut up until the blade fell.
Our disoriented modern sensibilities equate nuns with meekness, not strength; it discounts the power of their priesthood (and the priesthood of all laywomen) because it is informal, unadorned. For some, priesthood is a prize of attainment rather than a surrender to service — a right to be won, rather than a gift bestowed. Unless their preaching is done from behind a pulpit, they think, it is devalued and illegitimate.
Catherine de Hueck might have called the singular pursuit of female ordination a distraction and a waste of opportunity when there is so much to be done, when we are all called, and the work of our priesthood is already before us.
The Carmelites of Compiègne understood this, as did St. Catherine of Siena, Dorothy Day, St. Teresa of Avila, Elisabeth Lesuer and Sister Dorothy Stang, none of whom waited to be given a priesthood in order to exercise their baptismal calling to preach, to build, to heal, to innovate. To "deal with the world, as it is," as John Paul II would say.
Perhaps it is easier to glean these simple insights — that holiness is our endgame, and intimacy with God is ours for the claiming — when we are children, when mystery and imagination are things to be engaged rather than suspected.
Or perhaps my first knowing was fed by the Catholic culture that surrounded me daily — a culture that disappeared when we moved across the country, to the western desert. I only know that, once more enmeshed with the Faith and accepting grace, this priesthood theology is again becoming the instinctive, interior learning that was so much easier to tap into in youth.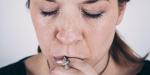 Read more:
Why Catholics kiss images, rosaries, and sometimes even the floor…


A variation of this piece appeared in print, in 2013.