A few simple acts can help kids develop a sensitivity to protecting the world we live in.
Send us the names of your loved ones who are sick or suffering. The Aleteia prayer network of 550 monasteries will take them to prayer for the World Day of the Sick.
Click here to share your intentions
The environment is no longer a marginal concern; it's a shared responsibility that involves all of us, no matter our age. From their earliest years, children see the world with eyes of wonder and curiosity, so it doesn't take much to teach them to see the planet in another way. At school, there are many new initiatives to remind kids and grownups to take good care of the environment. Children, who are often sensitive to nature and animals, can easily learn good habits. All we have to do is teach them at home just as they are learning at school! These five tips can help your child form good habits of environmental responsibility.
1. Encourage your child to enjoy nature
Touching the earth, gathering fallen leaves, or stomping through a river … children need these types of sensations to get in touch with their environment. When they get in touch with nature, they also discover new things. They explore, understand, and learn. And by taking their time to observe and put their senses to work, by looking at the first shoots, by gazing at a bird's nest up in the branches, by watching a flower open its petals in the spring and then give way to fruit in the summer and colorful leaves in the fall, children begin to grasp the fragility of nature.
2. Teach them good habits
Even if they are very little, children are receptive to rituals. When we give them a good example, they easily pick up the right habits. Turning off the water when we're not using it, turning off the light when we're not in a particular room, limiting unnecessary waste, walking a bit instead of taking the car … these are all daily acts that can become natural for a new generation of kids.
3. Take a second look at their food
The more children get involved in the meals, the more they can become sensitized to the idea of eating the fruits and legumes that are in season and that are locally produced. Some schools set up little pots with seedlings so that children can learn to cultivate plants and watch them grow, to recognize winter and summer legumes. From 4 or 5 years on, children can learn to tell the difference between a strawberry from a local garden and an imported one from a faraway country.
4. Teach children to handle waste responsibly
The question of waste is so important for the environment. At a young age, children can learn to throw their papers, yogurt cups, or fruit peels into different containers (color coding them can help). You can also help them understand the reason for recycling certain wastes in order to limit consumption at home. From about 6 or 7 years of age, they can also do little crafts out of discarded containers as a way of making recycling a game.
5. Rethink the notion of respect
Respect for the planet is a rather abstract idea for children. Before teaching them large-scale ideas, it's best to take examples that are close to them, that touch them personally. Remind them of the importance of caring for the flora and fauna by explaining how their actions directly impact them. When they walk in a park or in the forest, they can learn to avoid crushing the flowers, since these help the bees to produce honey. Or they can learn to leave the bugs alone, since they are a good meal for the birds.
Read more:
Breaking this one little habit would have a huge effect on the environment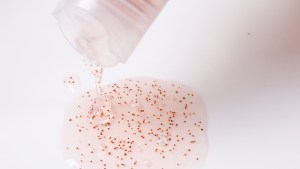 Read more:
8 Little changes that can help the environment (and your health) big time
This article was originally published in the French edition of Aleteia and has been translated and/or adapted here for English speaking readers.