Yep, Latin, at least that's what the head of the Pontifical Academy dedicated to this ancient (dead) language is claiming. His reasons are interesting.
Pope Francis has granted another five-year term to the president of the Pontifical Academy for Latin, Professor Ivano Dionigi, the Vatican Insider news website reported this week. This appointment confirms the pontiff's concern for the "very rich heritage of the Latin tradition."
"Latin gives us and teaches us the art of using words, the nobility of politics, and an understanding of time: God only knows how much we need it today," said Dionigi, in reaction to being granted another term.
The Pontifical Academy for Latin was created in 2012 by Benedict XVI to promote the study of Latin.
Last December, this institution was in the spotlight when, during the solemn assembly of Pontifical Academies, it granted awards to two young people for their participation in an international competition regarding Christian Latin humanities.
In a message written for the occasion, Pope Francis said he considers it "urgent" to rediscover and cherish the Latin tradition in order to transmit it to new generations.
The pontiff's decision to renew Professor Dionigi's mandate for another five years is dated December 20, 2017. His term, therefore, runs until the end of 2022.
Since 2014, Dionigi, former rector of the University of Bologna (from 2009 to 2015), has also been a consultant to the Pontifical Council for Culture, the dicastery to which the academy is attached.
Read more:
Colleges respond to growing need for classical educators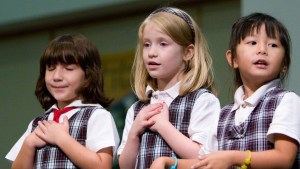 Read more:
How to get kids interested in classical music