At the heart of Puerto Rico's suffering is Centro San Francisco, an inspiring Catholic mission school.
Once upon a time, a tenacious Josephite nun from Brooklyn, New York, dreamed of missionary work in Puerto Rico. She was born on October 28, 1917, just two weeks after the miracle at Fatima, and family legend held she was meant to be called Mary de Lourdes, but the pastor instead baptized her Anita de Lourdes, insisting with a biblical cadence that was the child's true name.
The beautiful Puerto Rican name she bore made Anita long to make a difference there. And so, when she arrived in Ponce as a nun and witnessed the despondency of the poorest of the poor who lived on the mountain, she decided to found a school there. And just as scripture tells of great transfigurations occurring on mountain tops, Centro San Francisco has always been a place of deep and abiding change. High on a mountain in Barrio Tamarindo, Ponce, this Catholic mission school is still living up to the legacy of Sr. Anita.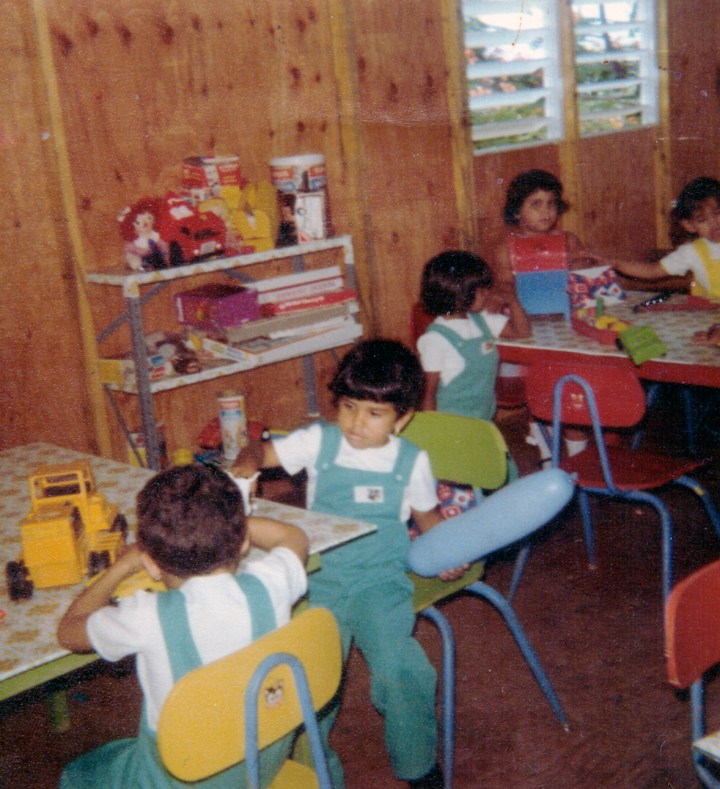 Known by locals as "the Mayor of the Mountain," Sr. Anita would teach by day at the school, and at night hail the locals from her balcony, checking on everyone's well-being. Leaning on her cane, she trekked through the steep slums, visiting and caring for the sick. Beyond ensuring that each of her students would have a solid meal each day and a clean uniform to wear, Sr. Anita even helped their parents to find employment.
I was blessed to know Sr. Anita Moseley as my warm-hearted aunt, and loved her sparkling eyes and resonant laugh. I took her name for Confirmation and won a children's essay contest writing of her courage. One year, as she entered a polling place to vote, a group of thugs approached her with raised fists and tried to block her way. The indomitable nun stood tall and clenched her cane with a steady hand. In a strong, unwavering voice, she said, "I am an American woman. I am here to vote. Let me pass." They got out of her way. If Sr. Anita found out a woman had been beaten by her husband, she ensured the man would never strike his wife again.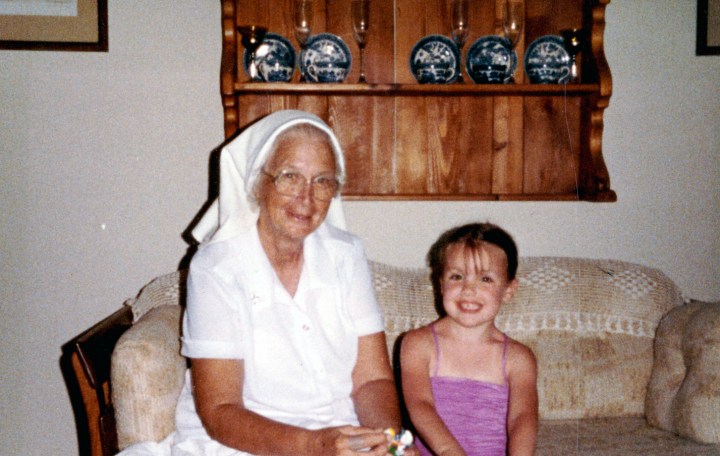 "Everyone respected her because she was a nun, but it was more than that –  it was because of her personality, too. She was formidable," says Susie Travis Vincent, a lay missionary who worked with Sr. Anita in the 1980s. In an interview, Ms. Vincent said Sr. Anita "gave people courage. She could make anyone believe in themselves."
Whenever the school needed repairs or funds, or when someone she loved was in crisis, Sr. Anita would open her little closet "chapel," and close the door behind her. On a rickety kneeler, she would face the crucifix and pray for help. Miraculously, it always came from somewhere.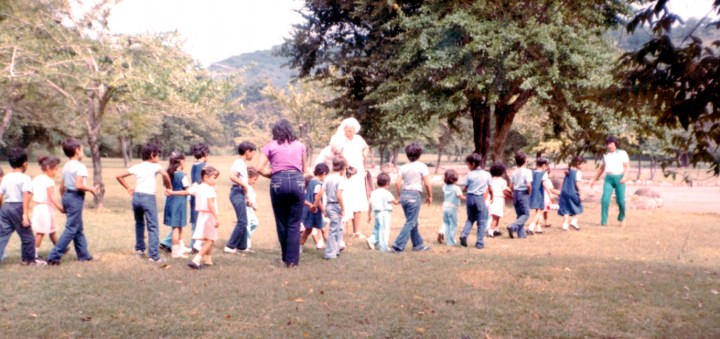 "She was walking in Jesus' shoes," recalls Ms. Vincent. "She had a direct relationship with her Father, with God. That's what happened in that little chapel. It was where she spent her lifetime's worth of forty days and forty nights. She would tell us the next morning at breakfast about the big discussions she'd had with Him the night before. Whenever she would ask for God's help, it always came."
Sr. Anita Moseley died on November 25, 2000. But the lives of hundreds of students and families who were educated and evangelized by her attest to the power of her legacy. Many have gone on to college, and many have returned to improve their community as teachers, lawyers, police, and business leaders.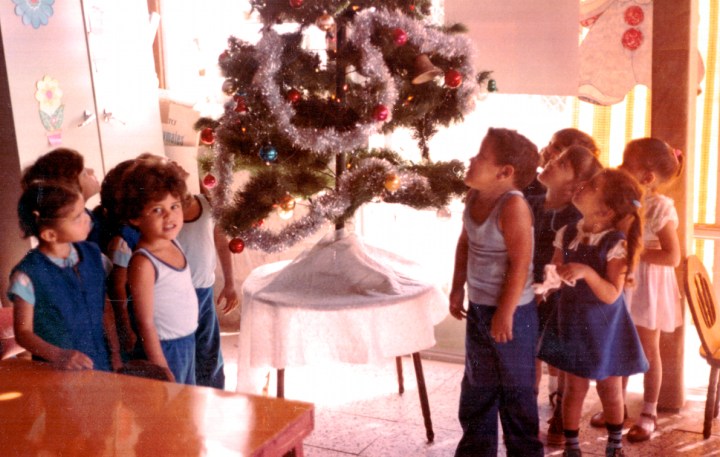 The teachers and administration at Centro San Francisco see their work as a true vocation, and prepare their students to overcome obstacles and achieve greatness. Though approximately 89 percent of the over 200 students who attend live below the poverty level, these kids get a free Catholic education and learn to joyfully discern their own callings and gifts through strong academics, religious instruction, music classes, fine arts, physical education, training for trades, social support, psychological services and workshops on child rearing.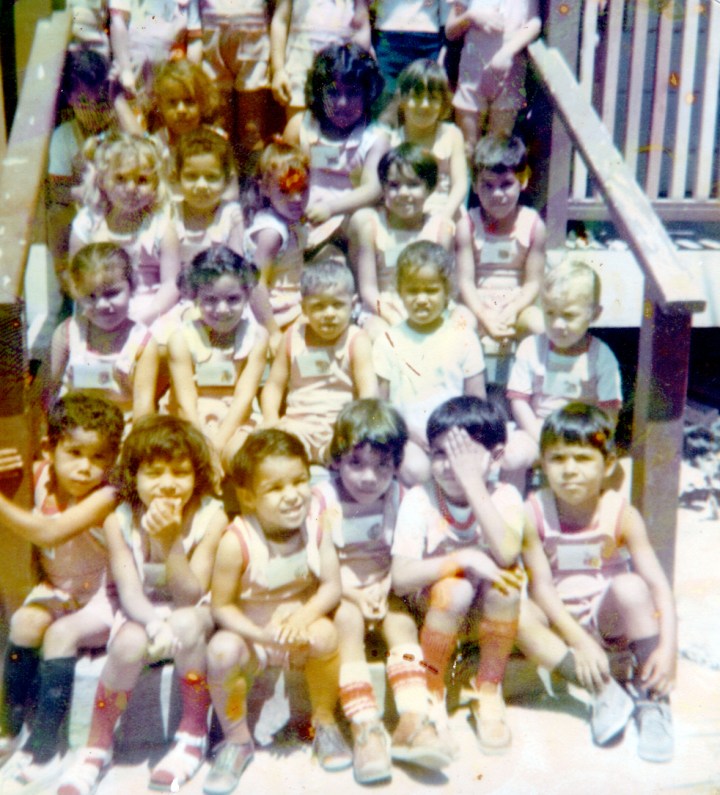 Now, Centro San Francisco is in desperate need of funds to repair infrastructure badly damaged by the hurricane. Four classrooms and the tutoring hall were completely lost. Children must attend classes on the school's balcony, with no roof overhead. Sometimes, shots ring out close by from warring drug lords. As she once did in her closet chapel, I imagine Sr. Anita praying from heaven for the little ones of Ponce. For those readers who feel moved to restore protective walls around the hope of these dear faith-filled children, this link offers a tax-deductible opportunity to donate online to the charity.