Through the MISS Foundation's Kindness Project, families are finding healing.
In our sometimes self-obsessed world, a little dose of kindness goes a long way. Yet, when that thoughtful gesture comes from families trying to honor their loved ones who've passed away, it makes us realize the real bravery of coping with pain. This recently came to light when it was discovered that Ashley Santi had paid for a young girl's birthday cake on what would have been her own daughter's 10th birthday.
Santi, from Arizona, first heard about The MISS Foundation's Kindness Project from a support group when her own 9-month-old daughter, McKenna, tragically died from a brain trauma after a television fell on her, back in 2008. The foundation encourages grieving families to carry out these acts as a means to "honor their deceased child and to help themselves heal."
When her daughter died, the then-24-year-old mom wanted to honor her so, as she explained to Today: "I started doing random acts of kindness here and there, but then her birthday came, and I wanted to do something extra special." That something special started seven years ago and is still going strong today.
Every December 27, which was her daughter's birthday, Santi goes to a bakery to purchase a birthday cake — preferably a child's — that had been ordered but was waiting to be picked up and paid for. She leaves a card explaining her act of kindness and wishing the birthday child an enjoyable day. Santi said: "For her birthday, the littlest thing I can do is pay for a cake for another family since I can't do it myself, for my child," adding "It's the way we mother our children or father our children."
This year, the Jauregui family discovered the cake for their 11-year-old daughter, Madison, had been paid for by a complete stranger. Madison's brother, Kyle, posted a picture of his little sister with the cake and the handwritten card from Santi on Twitter. He shared how the family "were left pretty speechless. We felt a lot of love, and we felt really blessed." And according to Kyle, Madison "felt like she had a guardian angel looking over her," adding "She felt a little extra love on her birthday."
So today is my sisters birthday and when we went to pick up her cake someone had already paid for it. It was left with this card… my family was speechless and we just want to say thank you to McKenna's mom and wish McKenna a Happy Birthday. There's still good in this world 🙏🏼 pic.twitter.com/ev3IeQKu6q

— Kyle Jauregui (@Shhwaggy_T) December 27, 2017
The family managed to track down Santi, who prefers to remain anonymous, and are planning to meet up. In what must be a bittersweet moment, Santi will get to meet Madison who is just one year older than McKenna would be if she were still alive today. Santi is "excited" at the prospect of meeting the Jaureguis and says: "They seem like such an awesome family."
The Jaureguis are keen to "spread the positivity" of this generous act. And as for Santi, she has become a volunteer for the foundation, who've encouraged more than two million families to carry out an act of kindness in the name of their beloved lost ones.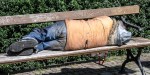 Read more:
Teenage boys' kindness to a homeless man is captured on CCTV