The whole idea is to spend time together, but sometimes you need to get creative ...
Sometimes I hear from married couples of all ages that they don't do "date nights" with each other anymore, because they don't know what to do. Below, you will find six creative ideas for dates, which can appeal to both of you, and improve your relationship too.
Dancing brings you closer
There are two types of people — those who feel comfortable waltzing or doing the electric slide, and those who feel like a fish out of water if someone pulls them onto the dance floor. For both, a dance class is a great idea! Dancing as a couple gives you an opportunity to get to know the other person in a unique way. There is a particular type of partnership between the dancers that translates into the relationship.
Evenings of board games
The board game market is growing rapidly. There are more and more new titles with different levels of difficulty, rules, and themes. Modern board games often are much more complex than simply mechanically throwing some dice and moving your pieces. It's a great way to spend long evenings without smartphones, TV or the computer. Is one of you conflict-adverse, or too tightly wound to play competitive games without risking a fist-fight? There are even collaborative games that challenge the players to work together for a common goal.
Walking with a goal
Does your spouse get bored of long walks? Set goals and challenge each other. Geocaching, an outdoor hobby that uses a GPS device to search for the so-called caches, is getting more and more popular. The caches are usually hidden in interesting places, and they contain a visit log and small gifts for exchange. How can you start? Visit any geocaching service online, select coordinates, and get going!
Playing sports together
Maybe you both like to play sports, but while he plays football, you are at a Zumba class. Finding a way to actively spend time together is a worthy idea. There are hundreds of possibilities — tennis, ice skating, squash, badminton, wall climbing, ping pong, skiing, martial arts … Helping each other to improve will not only improve your physical condition but also strengthen your bond.
Home spa
Who doesn't want to relax after a hard week at work? Preparing a home spa is not all that difficult — the internet is full of recipes for DIY treatments. A hot bath and a face mask are one thing, but you can also try a massage. Who doesn't love a good massage? If you don't want to hire a professional, try massaging each other's feet. This kind of closeness strengthens your relationship and is an amazing experience. It may seem trivial, but it is a lesson of true love, because you are not focused only on yourself.
Experience world cuisine
We can find products from various corners of the earth on the supermarket shelves, so we can take a culinary world tour without leaving the kitchen. Pick a country, pick the dishes you'd like to try, and start cooking. You can find abundant information and recipes for international cuisine on the internet. They say the way to the heart goes through the stomach — let that thought guide you. And if your cooking experiments don't work out the way you had hoped, well, you can always order takeout!
Love needs presence and contact in order to grow; there can be no relationship without spending time together. Try out these ideas, or maybe, with these examples, you can come up with your own!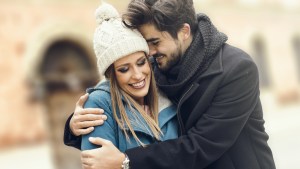 Read more:
Ten Simple Steps to Keeping Romance Alive
This article was originally published in the Polish edition of Aleteia, and has been translated and adapted here for English-speaking readers.