Effort is the key to becoming who you are meant to be.
People who are successful and fulfilled have a secret: a lot of hard work and effort. A noble ideal, no matter what it is, does not excuse us from this.
An ideal is like a compass that guides us toward the goal, but it will not row the boat for us. It's not enough to know what we want. We have to want it by doing what it takes to achieve it.
Wanting something intensely will fill us with enthusiasm and creativity.
Effort and motivation go hand in hand. Loving what we do is a condition for going after our goals full force, and for overcoming the difficulties that come up.
As human beings, we are motivated by goals, objectives, interests; our motivation depends on the intensity of our true priorities. Our priorities feed our motivations, and our motivations stimulate our priorities.
Some steps for reaching your fulfillment:
Let's be aware of what we value and want
Our values and priorities in life are the foundation on which everything else is built.
Exploration and motivation
Always having a positive attitude toward new goals and all the initiatives that come up in our mind. If we don't launch ourselves toward new goals, we will not have the satisfaction of getting new results.
Learning by mistakes or initial failures
It's normal to have mistakes in life. There is no such thing as a life without mistakes, because no one has the formula for perfection. The human mind also learns more from mistakes when we work toward our goals than it does from abstract theories.
Constancy and effort
Keep on keeping on, but do it ever more effectively. Time is our best ally to guarantee good results in life.
Every day, take a few minutes to think about what you're doing
One of the best ways to manage moments of stress and tension is with a short time of reflection, some minutes of calm analysis. Our brain will always help us to assimilate everything we're living through, but we have to know how to give it time to work.
Effort becomes fruitful work that leads to excellence if — imbued with value, motivation, and love — it springs from the dignity of the person who perfects himself and contributes to the perfection and personal fulfillment of others.
Read more:
6 Strategies to stop procrastinating and get it done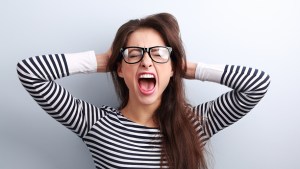 Read more:
How to turn your 5 common weaknesses into strengths
This article was originally published in the Spanish edition of Aleteia and has been translated and/or adapted here for English speaking readers.