As this shocking TED talk reveals, buying counterfeit items is not a victimless crime.
Most of us could probably admit to buying a "fake" at some point in our lives, whether it was a chic Louis Vuitton tote off the street corner during a trip to the big city, or a pair of otherwise $500 sunglasses from a "seemingly" reputable site online. Okay, maybe that site did look a little sketchy, but for 75 percent off, it was worth the risk. Who's it really hurting, right?
No, so wrong. Very very wrong. In fact, you need to watch this recent TED talk below by Alastair Gray, an online brand protection manager (aka counterfeit investigator) for Tommy Hilfiger. In the 10-minute talk, Gray describes how the counterfeit product industry is one of the main funding sources for organized crime and terrorism. That's right, that leather handbag knock-off might have helped terrorists buy the guns for their next attack. And there's a good chance it was sewn together by an 8-year-old in a sweatshop somewhere across the world who was trafficked away from his family.
The video is enough to get you to stop buying fakes of any kind right away, and feel terribly guilty for the ones you bought in the past — but it also asks for your help in investigating and reporting suspected frauds, both in person and especially online, which is the much bigger problem.
Some ways to tell if that site isn't kosher:
• The copy screams that all items are "100 percent genuine" in several different places.
• The url is strange for the product they are selling. Like a sunglass retailer with the URL: medical_insurance_bankruptcy.com.
• The absence of an http:// or padlock symbol, active security measures that keep your personal information safe next to the payment information at Checkout.
When you find one on Instagram or on the web, report it by calling the Intellectual Property Rights Information & Assistance Center at 1-866-IPR-2060, or contacting a field office of the FBI.
And whatever you do, watch the video below for more details and to help spread the word.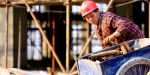 Read more:
China must do more to fight human trafficking, State Department says