Form your emotional intelligence so you can fulfill your dreams.
Motivation is the will to strive, to achieve the goals that we set for ourselves, and to exert the effort to meet personal needs. Its presence is the cause of our actions and its absence leads to non-action. To move forward, to motivate ourselves to action, we must overcome our mental and emotional limits and, above all, focus on concrete interests.
How to change your life, and where to start
The power of emotional intelligence is fundamental for embarking on a new path and for maximizing our potential on our current one. Thanks to it, we can detect and identify priorities and needs, and create the conditions to activate our will.
Intelligence is not sufficient for success in today's world: to get ahead, we need creative ideas and, above all, determination. We are all creators of our own life according to our beliefs and our values.
Today, getting ahead is not necessarily granted to the best or the smartest, but to those who dare to develop their dreams and make them reality with clarity and determination.
Benefits of strong personal motivation
Perseverance and self-confidence
Capacity to transform one's view of the past in a positive way
Managing negative thoughts to stimulate the creation of new solutions
Managing change with flexibility, and constant personal adaptation
Flexibility and error correction as a means of learning more
Creativity so as to be the artisan of one's own life
The psychological theory of the "Big Five"
There are five important dimensions of character that help us to better understand our own personality:
Extraversion. This trait is related to the overall well-being of our relationships with other people.
Agreeableness. This characteristic describes one's tendency to adapt to others, shown in behavior that demonstrates trust in others, cooperation, or sympathy.
Conscientiousness. It refers to a person's capacity for discipline, responsibility, persistence, and an orientation toward achievement.
Neuroticism. A trait related to a person's emotional stability and resilience, or lack thereof. The least neurotic, most stable individuals are carefree, self-confident, and relaxed.
Openness to new experiences. This indicates an appetite for novelty, use of imagination, curiosity, and openness to change.
A variety of free on-line tests are available to help you measure yourself on each of these five factors; there are also more professional, paid tools, which might be more reliable. Most tests also give you a more in-depth analysis of your results that can help you identify some of your personality strengths and weaknesses.This, in turn, can serve as a guide for recognizing and naming the things that truly motivate you and the ways you can best contribute to the good of your family and society; it can also help you see what internal obstacles you need to overcome. This knowledge, if applied to your everyday life and tasks, can help you orient your actions towards what really makes you happy and fulfilled, and there is no better motivation than that.
The most important thing is to keep in mind that, regardless of our personality type, we all have the capacity to give the best of ourselves. We just need to activate our will to pursue something worthwhile in our personal lives and in our social, family, or professional development.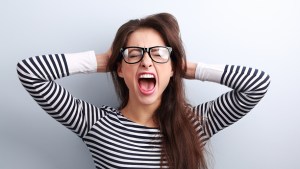 Read more:
How to turn your 5 common weaknesses into strengths
This article was originally published in the Spanish edition of Aleteia, and has been translated and adapted here for English-speaking readers by Martha Fernández-Sardina and Matthew Green.