The causes, symptoms, and prevention tips you need.
We often say that someone "died of the flu," but it's the complications from the virus that are the real culprit. One of the worst complications of the most recent strain of flu virus is pneumonia.
Nico Mallozzi, the 10-year-old boy who came down with the flu while on his way to a hockey tournament in upstate New York last week, developed pneumonia, which then led to sepsis, where the bacteria in the lungs finds its way into the blood, proving fatal for the otherwise healthy Connecticut boy. Another victim, Katie Denise Oxley Thomas, a 40-year-old mother of three and marathoner from California, was on a ventilator for her pneumonia before succumbing just days after being diagnosed with with influenza.
So what is pneumonia and what is the link to the flu?
Causes
Pneumonia is a general diagnosis that describes an inflammation of the air sacks of the lungs. This inflammation interferes with the lungs' ability to process oxygen and distribute it to the rest of the body, which is obviously a big cause for concern. There are varying degrees of pneumonia, ranging from "walking pneumonia" (a less serious type in which the sufferer can go about daily activities without hospitalization) and more urgent types possibly requiring ventilations and procedures to loosen the gunk from the lungs to help the patient breathe.
There are two types of pneumonia: viral (the one caused by viruses like the flu and common cold) and bacterial (caused by bacteria like strep, for instance). The viral type tends to come on quickly, whereas the bacterial type can take longer to manifest.
Both cases can be serious, but one of the most important distinctions between the two types is treatment: doctors typically don't prescribe antibiotics for viral pneumonia because viruses don't respond to those drugs. Thus, the danger of the leaving the condition untreated for those who are most compromised.
Recognizing the symptoms
Common symptoms include difficulty breathing, fever, chills, coughing, fatigue, chest pain, appetite loss, and all around "feeling terrible," says Dr. William Schaffner, a professor of infectious diseases at Vanderbilt University and the medical director of the National Foundation for Infectious Diseases. A person's sputum, the icky, mucous-y matter that people with pneumonia may cough up, is usually grey or yellow in color. In more serious cases, it may be tinged with red.
At the first sight of these symptoms in a loved one, Schaffner says, "You must get them to a healthcare provider immediately." A doctor will review the patient's medical history, perform a physical, and possibly run lab tests before prescribing antibiotics or other course of action.
"Pneumonia involves so much of the lung that [a person could die] from literally not being able to breathe enough good air in and bad air out," he says. "In those cases, we have to put them on a ventilator." Sepsis, a condition also known as blood poisoning where bacteria gets into the bloodstream, can also be life-threatening in grave cases.
As you might suspect, smokers and people with other lung diseases, such as chronic obstructive pulmonary disease, are more susceptible to pneumonia, but so are people with heart disease, diabetes, and immune deficiencies.
Pneumonia can quickly devastate the smaller bodies of infants and toddlers "because of their smaller lungs," says Schaffner.
"They will breathe very rapidly and look poorly and may even have a blue cast," he says. Children tend to stop eating and drinking when they have pneumonia, which ups their risk for dehydration. Parents need to give pneumonic children ample liquids to keep them hydrated.
What it feels like
Nicholas Shipman, now 22, says he was 10 when he had pneumonia.
"My parents thought it was just a bad cold, but then I lost my voice so they brought me to the doctor," he says. "It turned out it was bacterial pneumonia, so they gave me antibiotics. Had me flat out and miserable for two weeks. We were surprised by how varied the symptoms were. We expected the coughing and other respiratory unpleasantness, but it brought on a fever and this terrible full-body ache/fatigue."
Sarah Sullivan, now 31, was a teenager when she suffered from pneumonia.
"It felt like the air was really thin and I couldn't get enough. It was like breathing paint thinner," she says. "Everything just felt really slick and cold. I told my mom that I couldn't breathe. She said to take two Advil and go back to sleep, but she did take me to the doctor the next day."
In all, Sullivan missed more than a week of school. She says she spent that time sitting in bed, watching TV, and feeling miserable. What surprised her most about getting pneumonia was "how quickly it happened."
"I went to tennis on Monday, and on Tuesday night I woke up gasping for air," she says.
How to prevent it and treat it
Prevention involves the common sense you'd use to avoid getting sick from other illnesses, including washing hands regularly, avoiding other people who are sick, especially those who are coughing, staying hydrated, eating nutritious food and probiotics, and exercising. Rest when you don't feel well — stay home from work to prevent the germs from spreading to others. Your co-workers will thank you. Taking extra zinc and doing sinus rinses may also prevent upper respiratory viruses from latching on. Some believe high doses of Vitamin C help, and keeping your Vitamin D levels optimal. Elderberry syrup has also been found to be effective for the flu virus. Of course, the more your body's defenses are in good shape, the more chance in your immune system fighting off the bugs that could develop into pneumonia.
For many people, especially babies and people over 65, vaccines are also an option. According to the CDC, the pneumococcal conjugate vaccine (PCV13) is designed and recommended for all children younger than five, as well as all adults 65 or older, while the pneumococcal polysaccharide vaccine (PPSV23) is suggested for all adults 65 years or older. Check to see if the pneumonia vaccine is required where your child attends school. Also keep in mind that the American Academy of Pediatrics recently announced that its members may refuse to treat non-immunized children.
Despite the two heartbreaking recent cases, even if you do not get the pneumonia vaccine for your loved ones, pneumonia is treatable if caught early.
While it's not a preventative, your doctor may prescribe Tamiflu to help lesson the symptoms of the flu and increase your recovery time before respiratory problems get worse.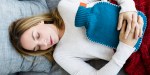 Read more:
7 Science-backed alternative remedies for cold and flu