Seeking diagnosis and treatment of obsessive compulsive disorder.
Obsessive compulsive disorder (OCD) is a type of anxiety disorder that leads people to have repetitive and undesirable thoughts, feelings, ideas, sensations (obsessions), and behaviors that drive them to do something over and over again (compulsions).
People with OCD often behave in a certain way to free themselves from obsessive thoughts, but this only brings them short-term relief, since not carrying out their obsessive rituals can cause enormous anxiety and suffering.
Causes
The exact cause of OCD remains unknown. Contributing factors can be head injuries, infections, and abnormal functioning in some parts of the brain. Genes appear to play a strong role.
Parents and teachers can recognize symptoms of OCD in children. Most people are diagnosed at age 19 or 20, but some do not show symptoms until they hit age 30.
Symptoms
People with OCD have repetitive thoughts, impulses, or mental images that cause anxiety. These are called obsessions.
Some examples are:
Recurring "forbidden" thoughts having to do with sex, religion, or harm to others or themselves.
The need for constant order and excessive fear of dirtiness.
Repetitive behaviors in reaction to their thoughts and obsessions: checking their actions again and again, organizing things in a certain way, washing their hands repeatedly to avoid an infection.
Dedicating at least one hour a day to these thoughts or ritual behaviors, which creates problems in daily life.
Tics, such as repetitive blinking, facial tics, shrugging, shaking the head, clearing the throat, making inhale noises, or groaning.
Diagnostic tests
The recommended way to identify this type of disorder is by interviewing the person and his or her family members in order to make a diagnosis.
It is also recommended to do a physical exam to rule out physical causes, and a psychiatric evaluation to rule out other mental disorders.
Treatment and therapy
OCD is treated with a combination of medicines and behavior therapy.
The medicines used include antidepressants, antipsychotics, and mood stabilizers. Psychotherapy (cognitive behavioral therapy or CBT) has proven to be effective for this disorder.
During therapy, the person is repeatedly exposed to a situation that unleashes the obsessive thoughts, and he or she gradually learns to tolerate the anxiety and resist the urge to carry out the compulsive act.
Therapy can also be used to reduce the stress and anxiety, and to resolve interior conflicts.
Prognosis and expectations
OCD is a prolonged (chronic) disease with periods of serious symptoms followed by periods of improvement. It is unusual to see a period completely free of symptoms. On the other hand, most people improve with treatment.
When to contact a medical professional
In the medical field, it is always best to act as soon as possible. Whether the problems are physical or mental, the sooner the anomaly is detected, the easier it will be to manage it throughout life. An appointment with a mental health professional is most recommended above all when the symptoms interfere with daily life, work, and relationships.


Read more:
If you're mentally ill, you should talk about it … I'll start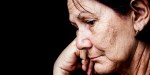 Read more:
Give thanks for my mental illness? You can't be serious


This article was originally published in the Spanish edition of Aleteia and has been translated and/or adapted here for English speaking readers.