What we say has a lot of impact on our personal and professional success.
Words have power. They can lift people up, or crush them. They affect our self-confidence, our relationships, and our degree of success in life. The words we use are important, but much of what we say is often habit — we get used to absent-mindedly using terms and phrases that are at odds with our values and with who we want to be.
Since what we say has such a big impact on our personal and professional success, we would do well to clean up our verbal act and make sure the words we use are helping us reach our goals. Here are three words or phrases to think twice about saying … and what to use in their place.
"Try"
The Jedi master, Yoda, said it well in Star Wars when he told Luke Skywalker: "Do or do not. There is no try."
Saying things like "I'll try to get back to you next week" or "I'm going to try and start exercising again," is really just a way of remaining uncommitted. When, exactly, will you get back to that person? When, exactly, are you committing to exercising again?
As Julian Hayes II in Inc.com points out, "try" is a weak word. If you want to be more successful, stop saying you'll "try," and decide either to do it or not to do it. Then let that be reflected in what you say.
"Maybe"
A friend you don't see very often calls and asks if your little Susie can come to her little Amy's birthday party next weekend. "Maybe," you reply. "Can I get back to you?"
Sure, you may not have your schedule in front of you, or perhaps there's a cold running through your household and you're not sure if everyone will be better by then — there could be any number of reasons to say "maybe" to a request. But most of the time we say it because we want to be polite; we just don't like to say "no."
Politeness is worth a lot, of course, but "maybe" is another weak word. It's noncommittal and sometimes dishonest. Saying no, if it's delivered in a kind tone, conveys respect for the other person and protects your own time. We can't do and be everything — saying yes when we mean yes and no when we mean no communicates integrity and strength.
Besides saying yes and no whenever possible, you can also replace "maybe" with more specifics: "I'll check my calendar and get back to you." "It's unlikely we can make it, but I'll double check and get back to you on Tuesday."
"I don't have time"
Show of hands if you've ever said, "I don't have the time to …" or "I don't have time for …" Most of us say it a lot.
But it's not really true that you and I don't have time. Everyone has the same amount of time in a day — 24 hours, no more and no less. And each of us gets to decide how we're going to spend those hours, according to our needs, wants, and responsibilities. Sure, we need to have to make a living, take care of our families, sleep, and eat. But the truth is, we do tend to make time for the things that are the most important enough to us.
We don't have the time for something because we don't make the time for it. When it comes down to it, saying you "don't have time" is neglecting to take responsibility for how you choose to spend your time.
When you notice yourself saying this, stop and consider the difference between having the time and making the time. And instead of using the phrase "I don't have time," consider saying, "My time is being used for other priorities right now," or "Currently, I'm not able to designate time for that because of other commitments."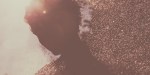 Read more:
Words are powerful. If you can change your words, you can change your life.




Read more:
These powerful words will change the way you look at everyone (VIDEO)