By just focusing on looking good, we're missing out.
It may seem wrong, but years ago, a little piece of cloth was capable of making us feel more intense emotions than even another person could. I know, at first it sounds very strange or superficial, but I'm referring to our capacity to associate memories with an article of clothing.
Our school graduation dress, the shoes we used for that amazing trip, the wallet we used for that first date … they were simple objects that we endowed with great power because of the memories tied to them — memories that can draw a smile or a tear from us.
They were pieces that we have never thought of throwing away and that we could use again and again, to the point that they could have practically walked out of the closet on their own.
But a few years ago, with the arrival of the big fast fashion chains, it seems that women have gradually become more emotionally divorced from our clothing. It seems that now we care only about buying the latest hot item on the shelves and wearing it in the most chic way possible, because it's about looking good, not necessarily feeling good.
Life's pace is so fast that we don't have time to fall in love with anything. It's as if we were living one of those dating programs where you meet a boy in one minute, and then a bell rings and you move to the next one until you find someone who gives you that immediate spark of chemistry.
Yes, of course there can be love at first sight, but the chances are low. You buy something, you use it for a few weeks, and then there is already something new on the market that makes you throw it away or forget it in the depths of your closet.
We get accustomed to disposable clothing (trendy and cheap), to buying more, to looking at what other people are wearing. We appreciate fashion and trends, but not the clothing in itself … what a particular piece can tell you, mean to you, and make you feel.
Before, buying a new piece of clothing could be a task that stretched out over several days. You thought about how much you would use it in the future and even sometimes, depending on its price, who you might hand it down to.
Now you buy online without even trying it on. There are women who don't even take the tag off and who use it once and return it, and the idea of bequeathing it to someone never even crosses their mind.
This lack of attachment has made us more consumeristic and that's what has unleashed this whole vicious cycle of clothing chains exploiting women and child laborers in Asia, more environmental pollution, and our own financial wastefulness. We are focusing on quantity and not on quality, much less the emotional aspect.
A few simple exercises will help us realize what kind of a relationship we have with our clothes.
1. Open your closet and analyze each piece. Do you quickly associate it with a memory?
2. Where did you buy that shirt that you use over and over again, no matter what?
3. Have you ever thought about handing down your clothing collection to someone else?
4. Do you have things you don't even remember buying? Do some of them still have the tag on?
It's time to go back to those times when stories were not just written with paper and pen, but were also woven with the clothes we wore.
Some people have already begun to do so, choosing a particular designer or vintage clothes that are already full of stories, but you also have the power to use your clothing like an art designer or a costume director. You can create your own script and achieve a wardrobe with fewer impulse buys and more stories and good memories.


Read more:
Fall fashion 2017: How to express yourself with fun prints and fabrics




Read more:
How shopping for sales messes with our minds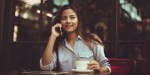 Read more:
5 Old-fashioned habits worth resurrecting in a fast-paced world


This article was originally published in the Spanish edition of Aleteia and has been translated and/or adapted here for English speaking readers.