The Swedish superstore founder, Ingvar Kamprad, died Saturday at the age of 91.
By now you may have read about the passing of IKEA founder Ingvar Kaprad over the past weekend. Although there's a good chance you probably have a piece of Kamprad's inspiration somewhere in your home, you may not know much about the man who was born in a rural, poor area of Sweden and grew to become a self-made billionaire by selling affordable pot holders, curtains, platform beds, and pretty much everything else you could possibly want or need for your home. IKEA was Kaprad's multicultural dream: efficient, stylish, modern designs that appealed to people of all income levels and social strata. A millionaire who works on Wall Street is just as likely to have an IKEA bookshelf in his living room as the blue collar worker on food stamps.
IKEA CEO Jesper Brodin released a letter that alluded to this aspect on the company website shortly after Kaprad died at home after a short illness, surrounded by his closest family and friends:
This loss will be felt deeply all around the world, as he has touched the lives of so many of us. He will forever be remembered as a great entrepreneur, who turned his dream into a lifelong mission to make life better for the many people. … His greatest contributions to IKEA are his vision – to create a better everyday life for the many people, the IKEA culture and the long term approach to business. In the spirit of what Ingvar began, we will continue to grow and develop on this strong foundation.
Kaprad is worth pausing to remember, not just for his entrepreneurial spirit but for his seeming remorse over parts of his past, especially the period before and after World War II, in which he claimed it was "a part of my life that I bitterly regret."
Of course, the degree of his sincerity can only be known by Kaprad and God. While Kaprad did write an autobiography, he did not give many interviews. What we do know is that he apologized many times for his mistakes as he continued to move his life forward in other positive ways. Here are some things you may not know about the man behind IKEA:
1. IKEA isn't a Swedish word. Not technically, anyway… it's a combination of his initials and the name of his family farm and home town: Ingvar Kamprad, from a small farm called Elmtaryd near the village of Agunnaryd in the Swedish province of Småland, where he was still living when he died.
2. He had links to the Nazis. This old news has resurfaced with his recent death. In his youth, Kamprad embraced the ideals of the fascist movement and associated himself with known Nazis — a move for which he later publicly apologized. You can read more about his Nazi sympathies in the Washington Post story, "Nazi Past Followed IKEA Founder Ingvar Kamprad to His Death."
3. His first employee was an Austrian Jew. It's hard to reconcile this with #2, but Kamprad's first employee was his close friend Otto Ullmann, whose parents had sent him to Sweden to escape the Nazi takeover in their country. Ullmann's parents were killed in the Holocaust. After Kamprad's Nazi sympathies came to light years later, it's said that one of Kamprad's first phone calls was to Ullmann to apologize.
4. Kamprad was dyslexic. His disability led to him developing the naming system used on items in his stores, many of them Swedish towns, islands, and proper names. The system made it easier for him — and his customers — to identify and find items easily, and it has become one of the trademarks of the retailer.
5. He was big on time management. Myth has it that Ingvar bought himself an alarm clock but removed the "off" button so he couldn't keep hitting snooze. According to Kamprad, we should all divide our lives "into 10-minute units, and sacrifice as few of them as possible in meaningless activity."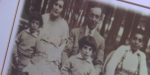 Read more:
Moving reunion: Holocaust survivor meets his nephew for the first time (VIDEO)