This nature photographer's adventures are helping to protect our flying friends.
Christian Moullec has been flying with the birds since 1995, on an almost daily basis, and you can go with him! The 58-year-old pilot has developed a truly special relationship with birds and now takes guests for rides on his microlight.
He first began flying with the birds in order to help them migrate to safer areas, and has since dedicated his time to caring for orphaned geese.
His flights take his guest-fliers to truly extraordinary heights, allowing them unimagined proximity with nature. See how he does it in the video above.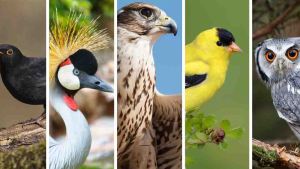 Read more:
5 Birds and their symbolism in Christian art