A brief history of Lenten sacrifices.
It's almost Lent. That means no chocolate for 40 days, right? Isn't that what Christians have done for centuries?
Contrary to popular belief, chocolate isn't the only type of Lenten sacrifice. (And not just because chocolate was unknown to Christendom until the 16th century, when it was brought to Europe from Central America.) For most of history Christians were accustomed to giving up all kinds of food during Lent in order to unite themselves more closely to Jesus in the desert. According to St. Luke, Jesus "was led by the Spirit into the desert for forty days, to be tempted by the devil. He ate nothing during those days, and when they were over he was hungry" (Luke 4:1-2).
Keeping in mind Jesus' act of fasting (and realizing most humans can't abstain from all food for 40 days), ever since the 5th century a wide variety of Lenten sacrifices have been practiced. According to early Church historian Socrates, Christians from various regions maintained different sacrifices.
Some abstain from every sort of creature that has life, while others of all the living creatures eat of fish only. Others eat birds as well as fish, because, according to the Mosaic account of the Creation, they too sprang from the water; others abstain from fruit covered by a hard shell and from eggs. Some eat dry bread only, others not even that; others again when they have fasted to the ninth hour (three o'clock) partake of various kinds of food.
For many centuries it was the custom to eat a single meal a day in the evening, with both meat and wine forbidden during the entire 40 days.
Many Orthodox churches, such as the Antiochian Orthodox Church, still maintain such strict fasts.
The first week of Lent is especially strict. On Monday, Tuesday and Wednesday, a total fast is kept. In practice, very few people are able to do this. Some find it necessary to eat a little each day after sunset. Many Faithful do fast com­pletely on Monday and then eat only uncooked food (bread, fruit, nuts) on Tuesday evening. On Wednesday, the fast is kept until after the Presanctified Liturgy.From the second through the sixth weeks of Lent, the general rules for fasting are practiced. Meat, animal prod­ucts (cheese, milk, butter, eggs, lard), fish (meaning fish with backbones), olive oil and wine (all alcoholic drinks) are not consumed during the weekdays of Great Lent. Octopus and shell-fish are allowed, as is vegetable oil. On weekends, ol­ive oil and wine are permitted.According to what was done in the monasteries, one meal a day is eaten on weekdays and two meals on weekends of Great Lent.
Most fasting regulations have constantly changed over the centuries. The Roman Rite Church in the United States currently regulates fasting and abstinence on Ash Wednesday, Good Friday and all the Fridays during Lent. Every other "sacrifice" that an individual engages in falls under the realm of personal choice. There are no penalties for not making such a sacrifice, though the Church highly recommends practicing penance.
The Directory on Popular Piety and the Liturgy explains the reasoning behind the pious practice.
Notwithstanding the secularisation of contemporary society, the Christian faithful, during Lent, are clearly conscious of the need to turn the mind towards those realities which really count, which require Gospel commitment and integrity of life which, through self denial of those things which are superfluous, are translated into good works and solidarity with the poor and needy.
The important part of Lenten sacrifices is turning our hearts and minds toward Jesus Christ. If there is something in the way of that, like chocolate, then Lent is a good time to practice self-denial. However, a Christian must discern carefully what it is in their lives that prevents them from having an intimate relationship with Christ and commit to a Lenten sacrifice that benefits a person's spiritual life.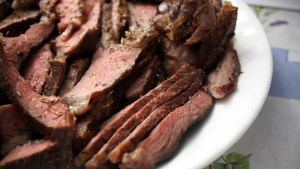 Read more:
Why Catholics don't eat meat on Fridays during Lent
Read more:
10 Things to Fast From This Lent Instead of Chocolate