But in the East, today's feast is known as the Feast of the Encounter -- God meeting man
"May we never look at the screen of our cellphone more than the eyes of our brothers or sisters," Pope Francis recommended today, lamenting that today's frantic pace keeps us from encountering others. Today's feast, 40 days after Christmas, the feast of the Presentation is, he explained, known for the Christian East as "the 'Feast of Encounter': it is the encounter between God, who became a child to bring newness to our world, and an expectant humanity, represented by the elderly man and woman in the Temple."
The pope made this reflection in his homily today, as he celebrated Mass for the feast day which is also celebrated as the World Day of Consecrated Life. Consecrated women and men in a wide range of habits of many colors and styles participated in the Mass.
The pope reflected:
In the Temple, there is also an encounter between two couples: the young Mary and Joseph, and the elderly Simeon and Anna. The old receive from the young, while the young draw upon the old. In the Temple, Mary and Joseph find the roots of their people. This is important, because God's promise does not come to fulfilment merely in individuals, once for all, but within a community and throughout history. There too, Mary and Joseph find the roots of their faith, for faith is not something learned from a book, but the art of living with God, learned from the experience of those who have gone before us. The two young people, in meeting the two older people, thus find themselves. And the two older people, nearing the end of their days, receive Jesus, the meaning of their lives. This event fulfils the prophecy of Joel: "Your old men shall dream dreams, and your young men shall see visions" (2:28). In this encounter, the young see their mission and the elderly realize their dreams. All because, at the centre of the encounter, is Jesus.
Francis said that "encounter" is often elusive today, where the frantic pace "leads us to close many doors to encounter, often for fear of others. Only shopping malls and internet connections are always open."
Instead, he said, "How good it is for us to hold the Lord 'in our arms,' like Simeon. Not only in our heads and in our hearts, but also 'in our hands,' in all that we do: in prayer, at work, at the table, on the telephone, at school, with the poor, everywhere. Having the Lord 'in our hands' is an antidote to insular mysticism and frenetic activism, since a genuine encounter with Jesus corrects both saccharine piety and frazzled hyperactivity.
"Savouring the encounter with Jesus is also the remedy for the paralysis of routine, for it opens us up to the daily 'havoc' of grace. The secret to fanning the flame of our spiritual life is a willingness to allow ourselves to encounter Jesus and to be encountered by him; otherwise we fall into a stifling life, where disgruntlement, bitterness and inevitable disappointments get the better of us.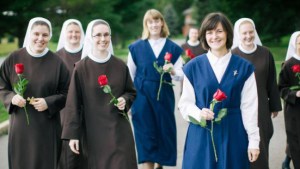 Read more:
"Sister, these flowers are for you, from the pope"
"To encounter one another in Jesus as brothers and sisters, young and old, and thus to abandon the barren rhetoric of 'the good old days' and to silence those who believe that 'everything is going wrong here.' If we encounter Jesus and our brothers and sisters in the everyday events of our life, our hearts will no longer be set on the past or the future, but will experience the 'today of God' in peace with everyone."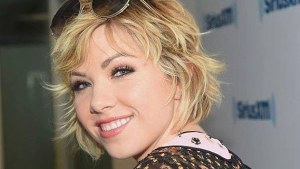 Read more:
1 Billion hits for "Call Me Maybe"? How about 1 billion vocations for "Convent Maybe"