You won't watch PyeongChang's Winter Olympics this Thursday the same way ...
Most of us know that the first Olympics were held in ancient Greece. Local wars were put on hold every four years, and athletes all flocked to Olympia to run and jump and fight and race chariots — all quite sensible sporting competitions. So naturally, when the modern world said to itself, "Hey, those Greeks were onto something with that Olympic thingy," it had plenty of events ready-made to just copy and paste right into its 1896 version. Granted, chariot races weren't really a thing, but running? Jumping? Fighting? Those things still make up a big chunk of the Summer Olympics even today.
But when the modern world said to itself, "You know what would make the Olympics even better? Snow and ice!" ancient Greece didn't have much to offer. The Aegean isn't exactly known for its champagne powder, and togas offer precious little in the way of good winter insulation. Winter Olympic proponents had to look elsewhere for inspiration. And what they chose might look, to those not in the know, a little … odd.
So with PyeongChang's Winter Olympic events kicking off this Thursday and the Opening Ceremonies being prepped for Friday, let's take a look at some of its most unique competitions and how they came to be.
Biathlon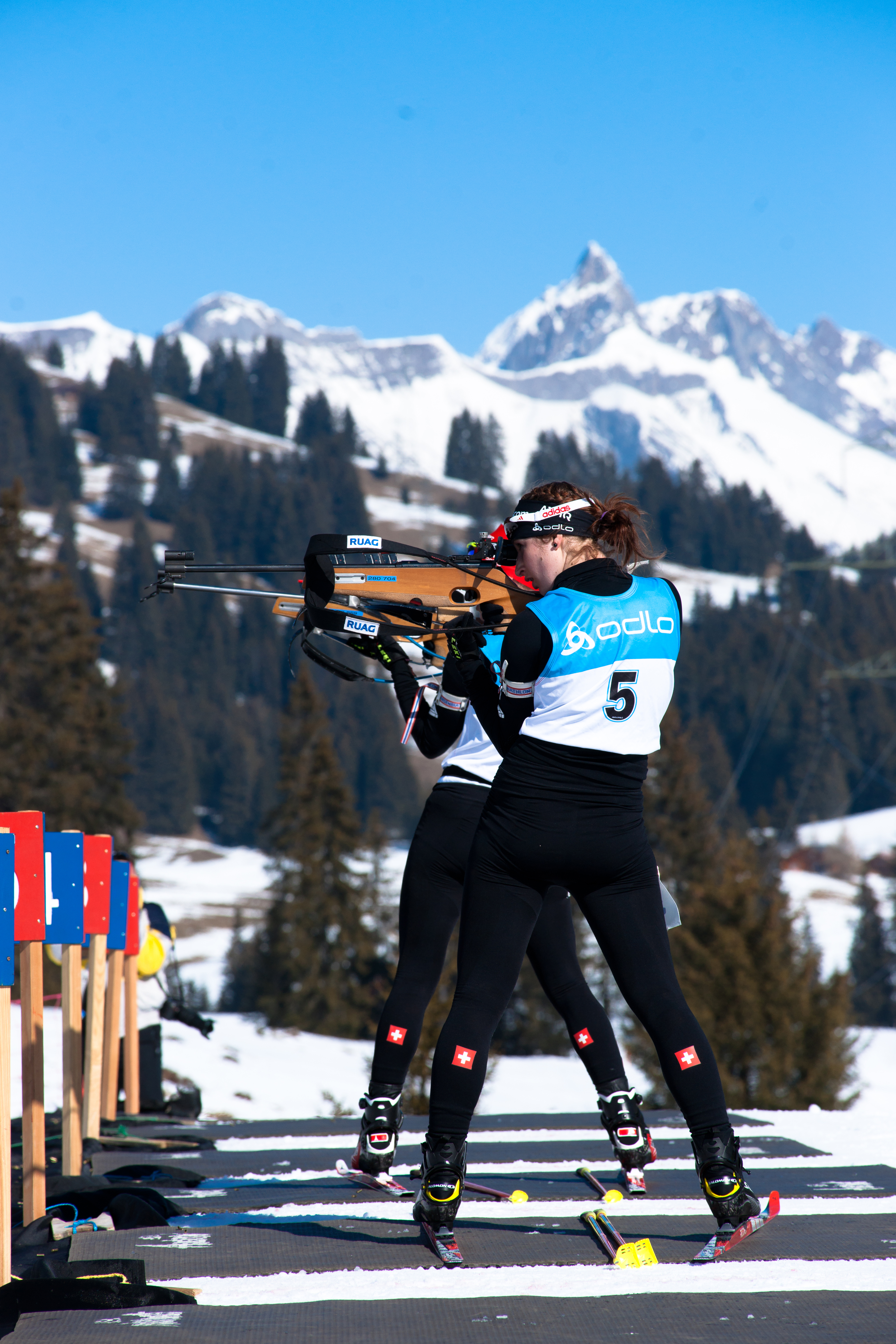 Despite boasting fewer citizens than the state of Minnesota, Norway has dominated the Winter Olympics, winning a world-best 329 medals since its 1924 inception. And you could argue that not only has the country owned the Olympics, but practically invented them.
Take the biathlon — a mashup of cross-country skiing and target shooting. While most North Americans simply don't think of toting along firearms on weekend ski trips (indeed, most modern ski resorts would likely frown on that sort of thing), the combination has a long, storied history in  Norway. Encyclopædia Britannica says that the old Norse god Ullr was the deity for both hunting and skiing, and because Norway's covered with snow for so much of the year, skiing was historically less a leisure time activity and more a required means of locomotion. Of course they're going to learn to shoot from skis. How else are you going to fend off wolves and invaders? Indeed, one of the world's very first ski resorts — built in Norway, of course — was opened in 1861 to foster national defense and dubbed the Trystil Rifle and Ski Club, and today's sport stems from old Norwegian military exercises.
Curling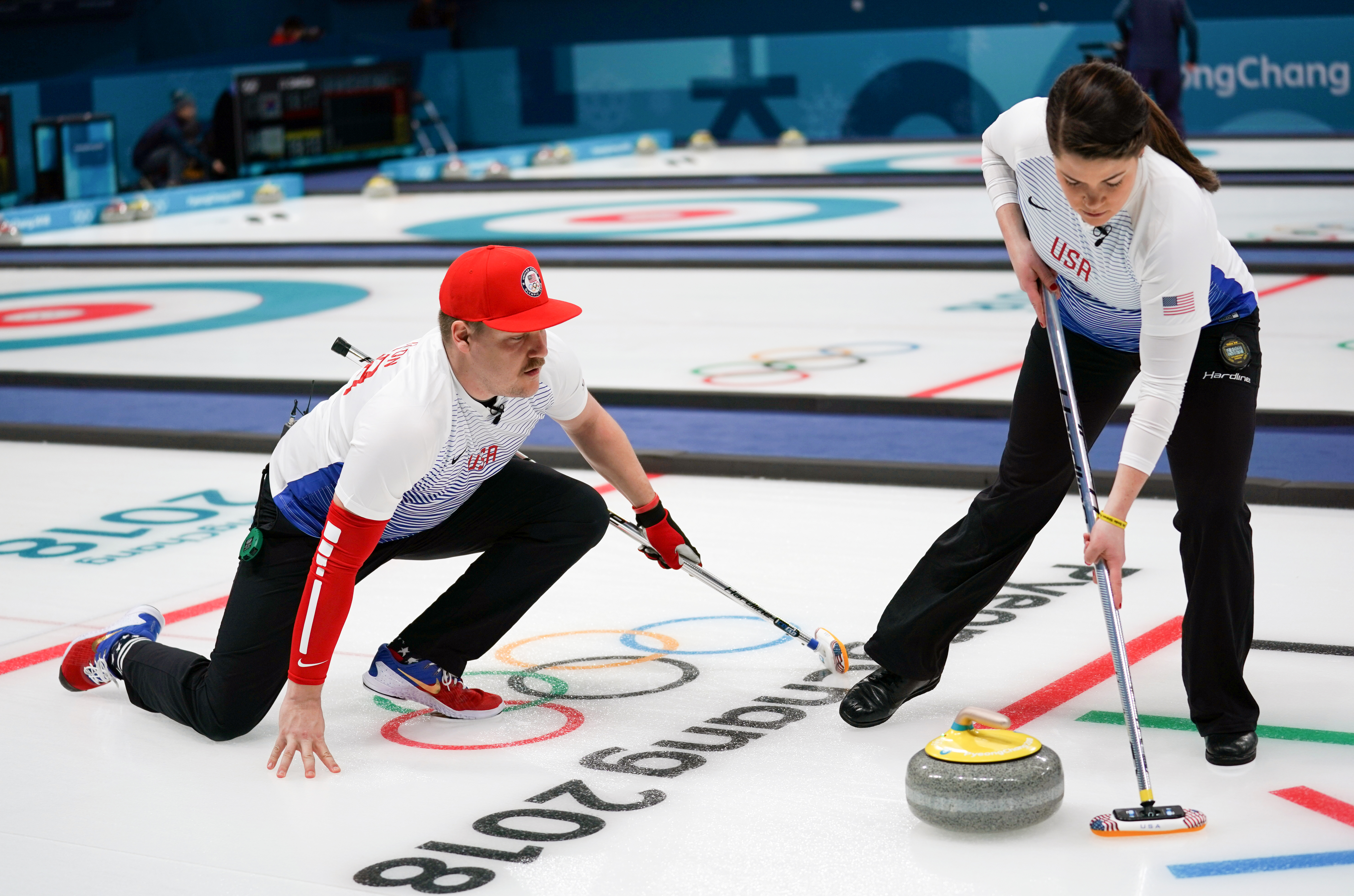 A curious combination of bowling, bocce ball and, apparently, household cleaning, curling was invented in Scotland — played on frozen lakes back in the early 1500s, making the game older than Shakespeare, Galileo and even the Rolling Stones' Keith Richards. And even now the game is rooted in its own history: the rock used for those curling stones — the 44 pounds of granite that players slide across the ice — hails from just two locales in the world: an island off the coast of Scotland called Ailsa Craig and Trefor Granite Quarry in Wales. Every stone thrown during the PyeongChang Olympics will be mined from Ailsa Craig, by the way: curlers don't get to bring their own. If you want to impress your friends and family, call it "the roaring game," so called because of the sound the stones make as they cruise down the ice.
Curling was contested at the very first Winter Olympics in 1924, wherein Scotsman Robin Welsh (competing for England) set a record that still stands to this day: At the age of 54, he became the oldest person ever to win an Olympic medal, and a gold at that. Not that he actually got to enjoy it, though: It took 82 years to award medals for that very first Olympic competition (organizers weren't sure until 2006 whether the event counted then as an official sport or not), and Welsh died in 1934.
Skeleton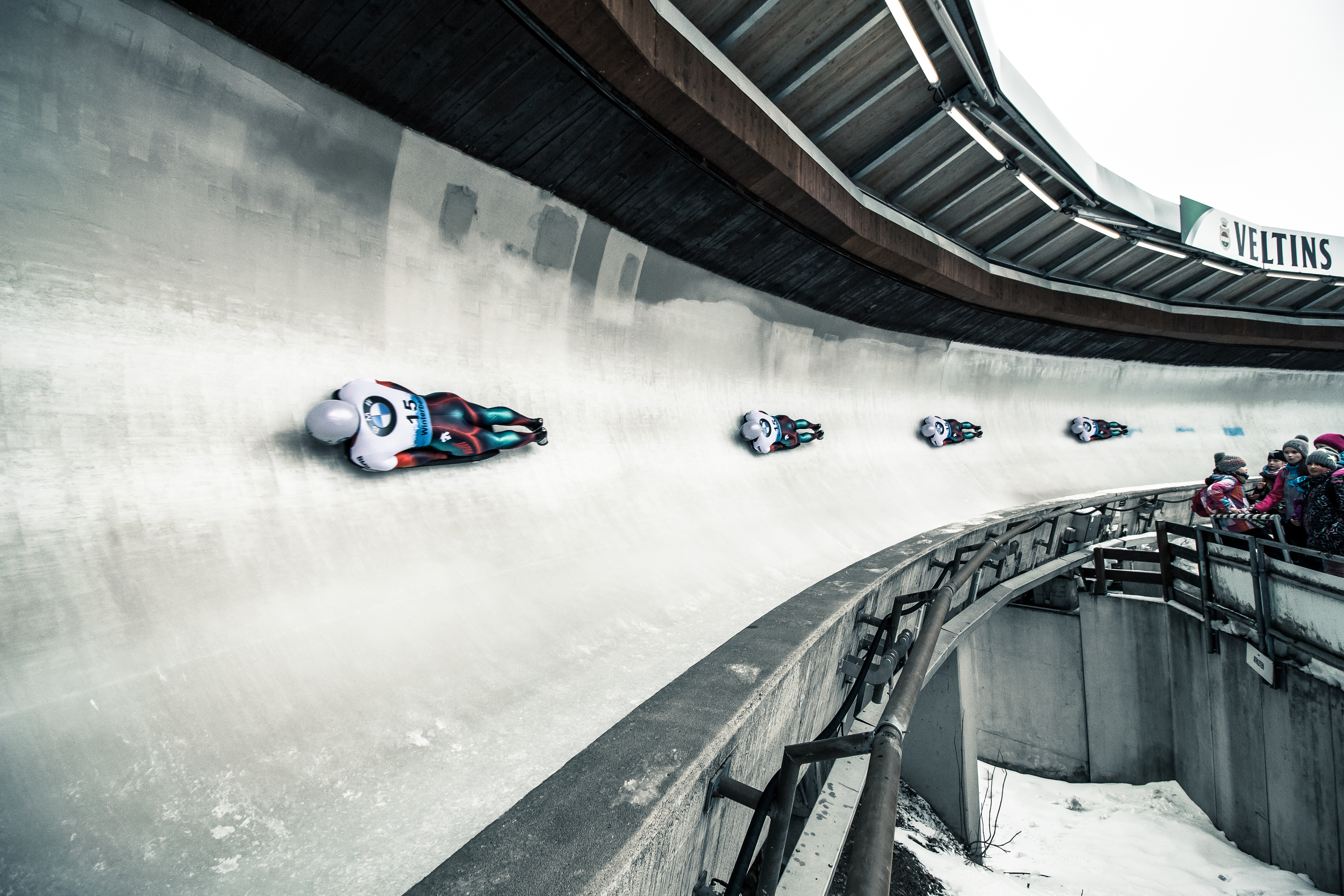 I always assumed that the sport of skeleton — where contestants slide head first down an ice chute at around 80 miles an hour — was so named because of all the broken bones the event has incurred. But no. Apparently an Englishman named Mr. Child (records are unclear as to whether his parents actually named him "Mr." or not) crafted a new metal sled in 1892 to surprise and entertain his daredevil friends. Some believe that the new sled looked like a skeleton. Others insist that it was an English botching of the Norwegian word Kjaelke, which means ice sled.
Despite Mr. Smith's involvement, skeleton was primarily a Swiss sport for decades before it began to take off (sometimes literally) in other central European locals. And it only became an Olympic regular in 2002. Now, the sport is so popular that even countries that don't have skeleton tracks — or snow — compete. This year's roster includes competitors from Ghana, Nigeria and Jamaica.
Ski jumping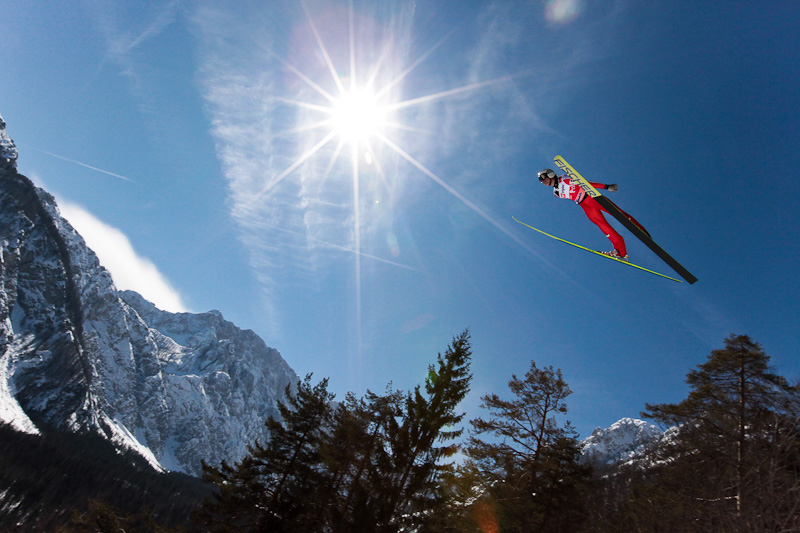 This is another event we can track up to Norwegians with perhaps too much time on their hands. A guy named Ole Rye, who jumped a whopping 9.5 meters (about 30 feet) way back in 1808 — impressive, considering the first measured ski jump was built in 1860. And while the first ski jumping competitions came into being around the end of the 19th century, it was literally the stuff of the circus in the United States into the 1930s. Why, even the Ringling Brothers' Barnum and Bailey Circus thought it exciting and daring and just-plain different enough to include ski jumping in "the greatest show on earth."
But no matter: Ski jumping's been a part of every Winter Olympics since the beginning, and they're jumping a bit farther than old Ole Rye did. The world record: 253.5 meters — or a bit longer than two soccer fields.
Bobsleigh
Because skeleton wasn't a dangerous enough sport for turn-of-the-last-century Swiss athletes, a few of 'em stuck two skeleton sleds together for a little extra thrill. They added a steering mechanism, too, and viola! Instant wintertime fun. It'd be great if we could chase the sport's founding to a guy named "Bob," but alas. It seems that the event was called "bobsleigh" because of the way competitors would bob their heads around to increase their speed.
The sport grew quickly and, by 1897, the first bobsleigh club was founded in the Swiss town of St. Moritz. A four-man bobsleigh competition was in the very first Winter Olympics in 1924, followed by the two-man event in 1932. Yep, the event was quickly becoming a winter heavyweight … in more ways than one. Competitors understood that a heavier sled was a faster sled, which led to, um, some jumbo-sized competitors. The sport put a stop to that in 1952, and now each sled must adhere to a maximum weight: four-man crews can't weigh more than 1,390 pounds (including the sled itself); two-man crews can be 860 pounds and two-woman crews no more than 750 pounds.
So there you have it — five Winter Olympic sports with surprising, perhaps even strange, beginnings. You are now free to, um, curl up on your couch and enjoy the show.


Read more:
North and South Korea will march under the same flag this Winter Olympics