Setting the canonization date is last step in officially recognizing him as Saint Paul VI.
A baby in the fifth month of pregnancy being carried by a mother who had a disease that put the life of both of them at risk was born in good health and is now a healthy, growing girl — and her miraculous life is attributed to the prayers of Paul VI.
The recognition of the miracle was unanimously approved today by the Congregation for Saints' Causes, meaning that Blessed Paul VI is now set for canonization, Vatican Insider reported. The only thing left is for Pope Francis to choose a date for the ceremony.
Paul VI's landmark encyclical, Humanae Vitae, which explains the Church's opposition to artificial birth control, was released 50 years ago, on July 25, 1968. That could be a date for his canonization.
The miracle approved for the beatification of Pope Paul VI (Giovanni Battista Montini) was also related to a difficult pregnancy.
A woman was encouraged to abort her child because the baby was disabled. She refused the abortion and entrusted the baby to Paul VI's intercession, because of his encyclical Humanae Vitae. The infant survived without any health concerns whatsoever.
Paul VI was beatified on October 19, 2014, at the conclusion of the first Synod on the Family.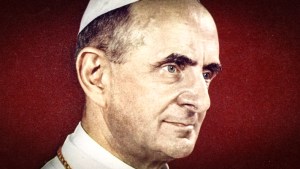 Read more:
Read what Paul VI says is the one mystery to understand the whole of Christianity
Read more:
St. Gerard Majella, the saint who went to play with the Christ Child every day