It's called "habit reversal training" and it works because it's so simple.
You can get Aleteia inspiration and news in your inbox. Our specially curated newsletter is sent each morning. The best part? It's free.
Sign up here
When we set ourselves the goal of changing a habit of ours, there is a golden rule that many studies have shown to be one of the most powerful tools of change.
This is the rule: If we identify the cue that precedes the routine we want to change, as well as the reward we get from the routine, we can learn to find a new routine to achieve the same reward, and thus change our habit. Almost all behaviors can be transformed if the cue and the reward are consistently the same.
This golden rule has worked in treatments for alcoholism, obesity, obsessive-compulsive disorders, and hundreds of other destructive behaviors; understanding this mechanism can help anyone change old habits.
Asking ourselves what circumstances trigger a habit — which cues lead to our routine — is called awareness training, and it is the first step in a process called habit reversal training. It's possible that, initially, we might be unaware of the reasons why we engage in a particular bad habit, but if we search for them, it's likely that we will end up discovering them.
The technique goes like this: We think about in which typical situations the habit appears, and then we identify what we feel after behaving that way; for example, our habit of smoking or snacking could give us a physical sensation of stimulation or energy. Then, when the cue occurs, and we discover what reward we get from our bad habit, we need to develop a competing response to substitute for our routine (taking a short brisk walk, for example). We can keep a record of the times when the cue occurs throughout the day, and each time, engage in the competing response that substitutes for the old routine.
The techniques that psychology offers us to achieve habit reversal demonstrate one of the fundamental principles of habits: often, we haven't understood the cravings behind our behaviors, because we haven't taken the time to observe them.
Although it may be easy to describe the process of changing a habit, that doesn't mean it's easy to actually do it. We might suppose that habits of smoking, alcoholism, overeating, or other deep-rooted habits can be changed without a great effort, but true change requires both understanding the cravings that lead to those behaviors and hard work. Changing any habit takes determination.
If you identify the cues and the rewards involved, you can change the routine. At least, most of the time — for some habits, however, you need another ingredient too: conviction.
In the case of alcoholics, for example, even if you offer them better habits, that change won't cure the cause that made them begin to drink. There comes a moment when they have a bad day, and no routine can make everything seem all right. Things can only truly change if the people believe that they can face that stressful situation without alcohol.
To conclude: For habits to change permanently, we need to be convinced that change is possible.That conviction greatly increases the potential for success. Let's remember that, in the end, our life is in our own hands; what we decide to do with it depends on us.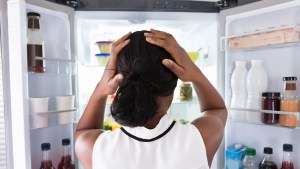 Read more:
Willpower won't always cut it — what you really need to make or break a habit