A Twitter campaign got all the forces aligned.
When Elizabeth Ngo bought tickets to see Star Wars: The Last Jedi with her father, she had assumed he would be well enough to go. But, diagnosed with stage IV colon cancer, her father was in hospice before the film had been released.
Devastated that their tradition wouldn't be continued, Elizabeth tweeted out her distress, and, to her surprise, Twitter came to her rescue.
Soon, the hashtag #RonsLastJedi had taken off, each new tweeter hoping that someone would grant their wish. It didn't take long.
Escorted to the theatre by first responders, Ron and his daughter were greeted by a whole cast of characters and shown to a private theatre, which had been donated by O'Neil's Cinemas for the occasion.
Some special friends from a galaxy far, far away arrived in #NH to meet Veteran Ron Villemaire for a screening of @starwars. More on the big community effort to make this happen tonight on @WMUR9. pic.twitter.com/vg5u9dwUG3

— Tim Callery (@TimCalWMUR) December 16, 2017
An avid fan of the Star Wars franchise, Ron expressed his gratitude at spending this special day with his daughter, saying, "I hope God will bless each and every one of them just the way I feel blessed now. He's definitely with me right now. It's just unbelievable all these people are here, and thank God for Star Wars fans!"
Ron passed away on January 22, 2018.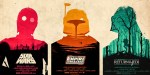 Read more:
Bishop Robert Barron: How the 'Star Wars' franchise lost its way